Adding a nominated bank account through Digital Banking before the current Term Deposit rolls over
Step 1
Log in to Digital Banking.

Step 2
On the left-hand side menu, click on the Payees  option.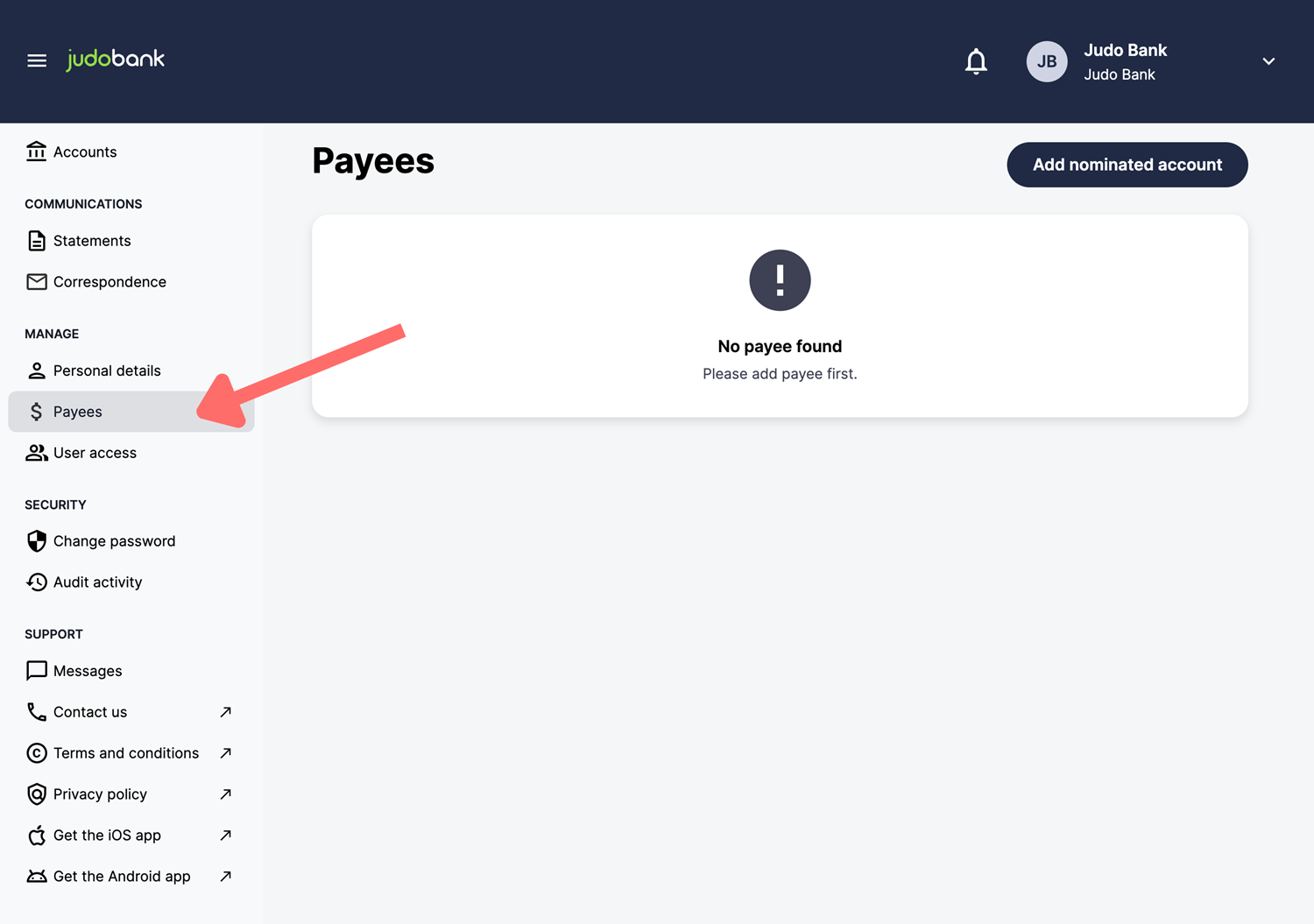 Step 3
In the Payees  screen, click the Add nominated account  button (top right).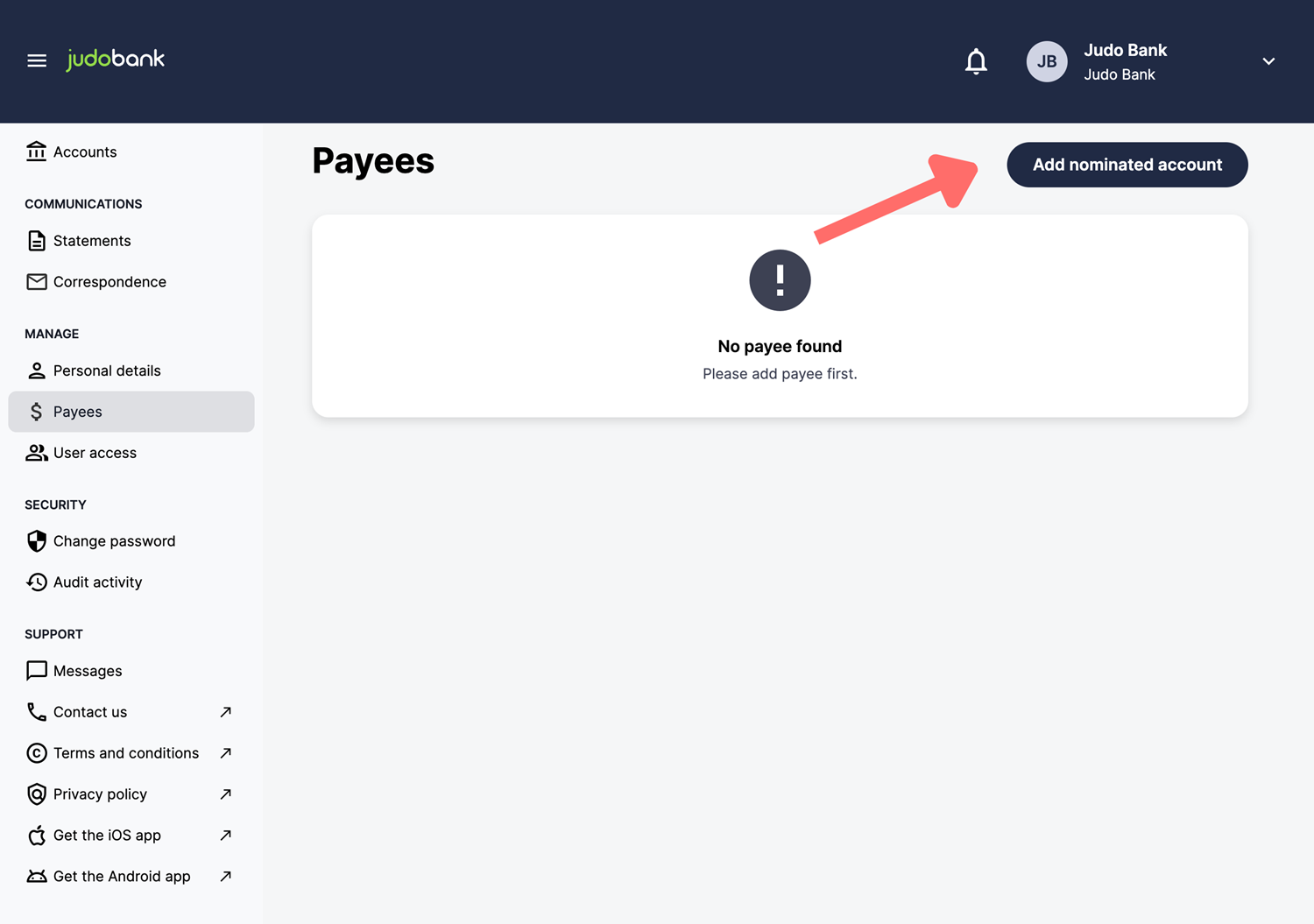 Step 4
Add the details of your nominated account (new payee) and hit the Add button. Please take care when entering your nominated account information as Judo Bank will not check it is accurate and we will not be responsible if any payments are made to the wrong account where you have entered incorrect information.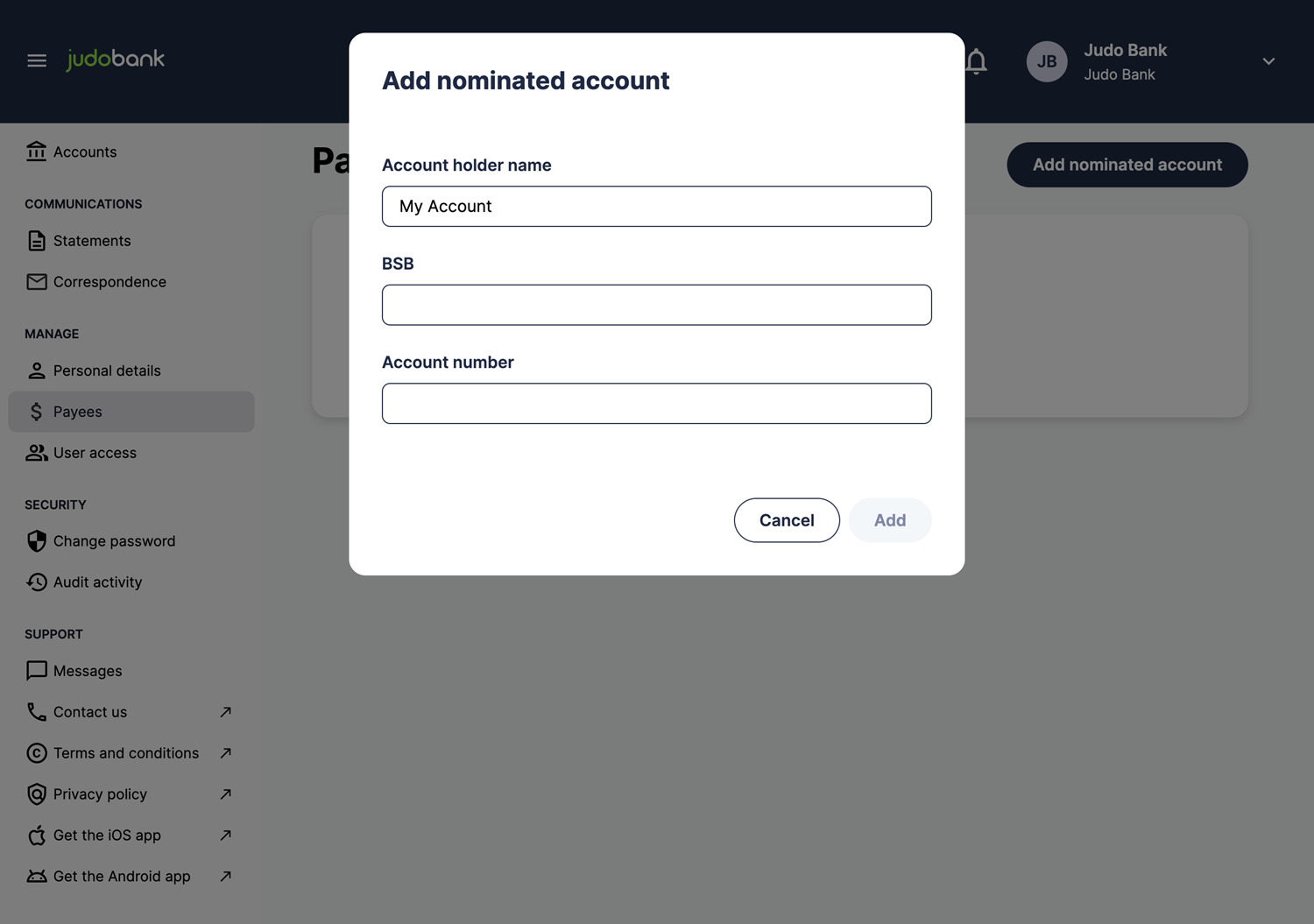 Step 5
We will send you a verification code to your registered mobile number to protect you from unwanted changes to your account. Click on the arrow shown below to generate this text.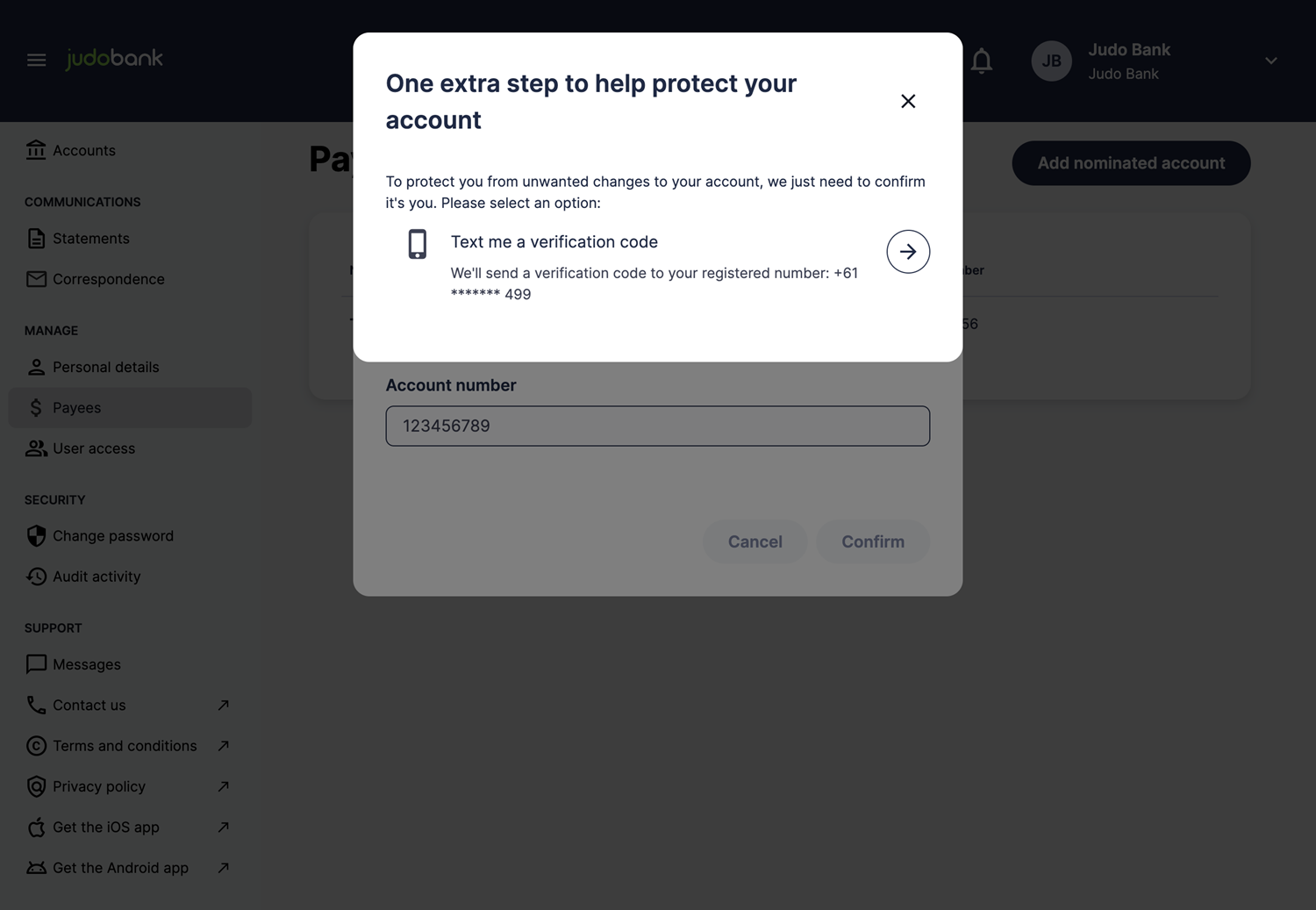 Step 6
Once you have received the verification code, enter it to the box as shown below and click on the Complete button and your changes have been saved.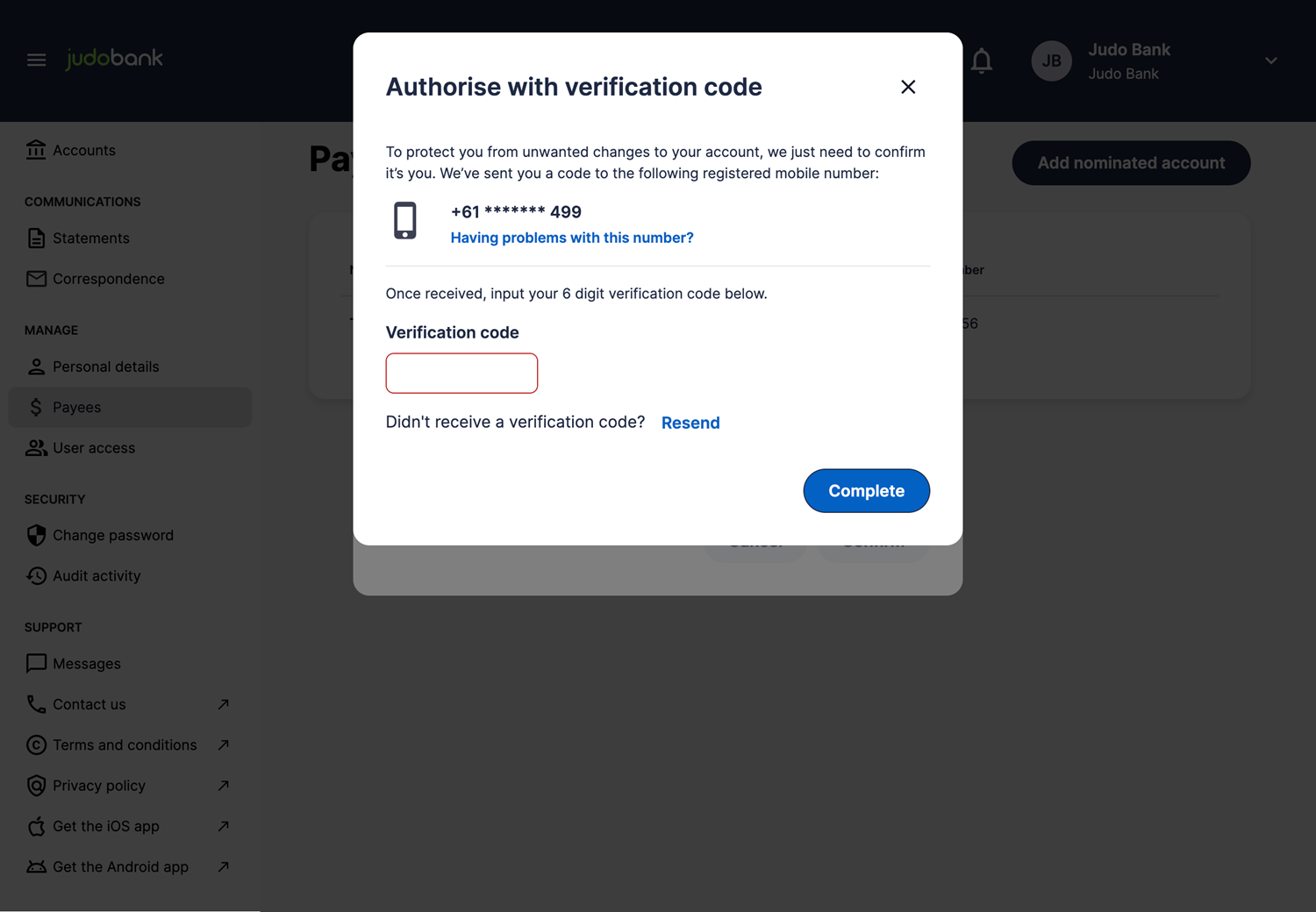 Now that you have added a new nominated account, please remember to update the nominated account linked to your Term Deposit accordingly for this your Term Deposit interest and maturity payments to be made to this new account. For assistance on how to update your maturity instructions, click on the Updating your Term Deposit maturity instructions guide.