Multi-award-winning place to work
Our CEO Joseph Healy often says, 'culture eats strategy for breakfast, lunch and dinner'. That's because we know that the most important investment we can make is in our people and it's an honour to have our commitment recognised.
We're proud to say we ranked #1 in the 2023 LinkedIn Top Companies in Australia list! Being recognised as the best place to grow your career in Australia is a testament to our incredible team and their work to support each other and our valued customers.
We've also been recognised by the AFR BOSS Best Places to Work in Banking, Superannuation and Financial Services for 2023.
Interested in joining a truly great place to work? Check out our career opportunities.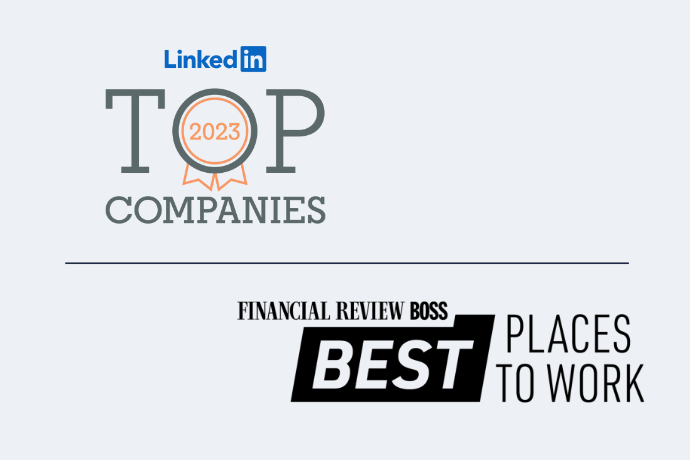 We have a vision of building a world-class SME business bank and it's our people who can make it happen.
As part of our investment in developing and expanding our team, we opened three new offices, welcomed 145 new team members and celebrated 48 internal promotions in the last financial year – and we continue to grow!
During the last financial year, the number of women in senior leadership roles, including members of the Management Board, increased from 26% to 31%. Women hold 43% of Board positions, up 13% in the same period. We also announced our goal to increase gender diversity across our business by FY26 to:
40% Women
40% Men
20% Open (non-gender specific, which could include women, men, non-binary, intersex or gender diverse identities).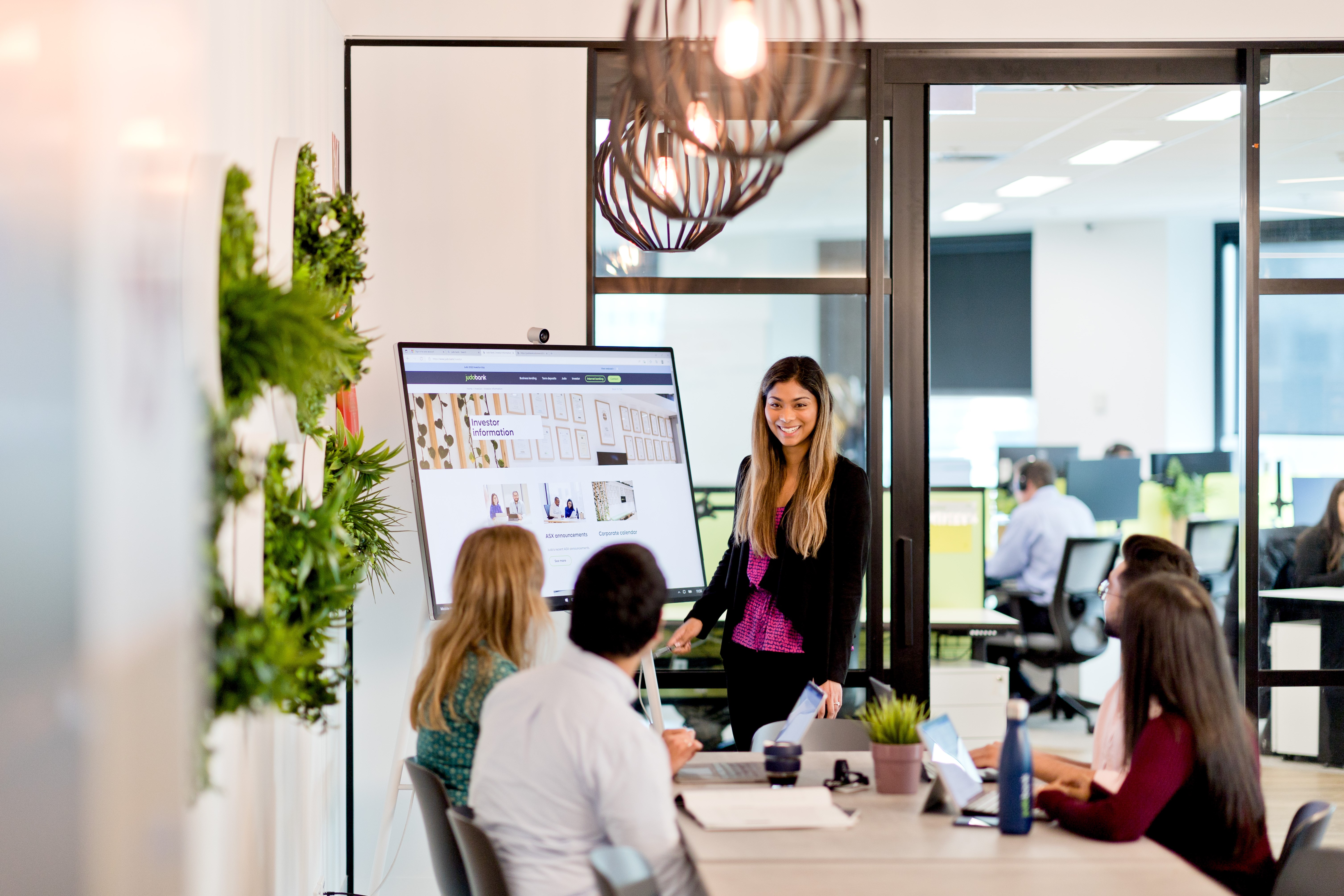 Our unique culture
Our culture is foundational to our success and underpinned by our core values: Trust, Teamwork, Accountability and Performance. Our organisational architecture has been specifically designed to deliver on our purpose and we hand-select people who are passionate about supporting SMEs.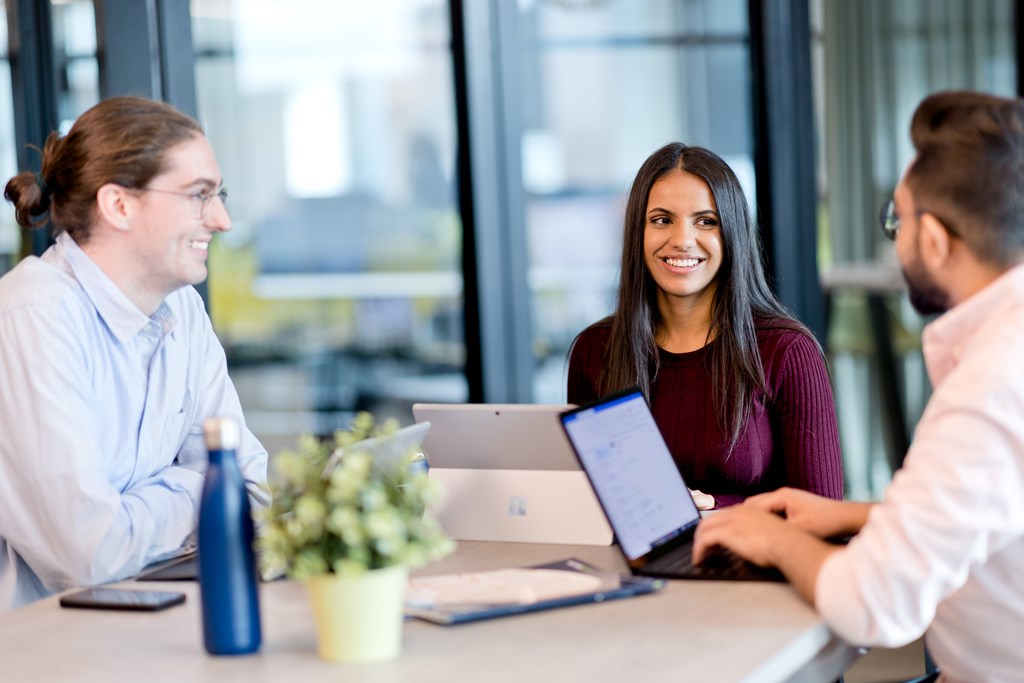 We believe the little things matter in our culture and we want our team's experience here to be the best of their career.
As we grow, we continue to embed an owner's mindset and a challenger culture that is inclusive, where every team member across the business feels like they belong and can contribute to the success of Judo and our customers.
Our value of Teamwork underpins all that we do – including how we reward people. It's all about team performance and team incentives at Judo!
We use the Judo Employee Delight Index (JEDI) as our unique engagement tracking tool, which measures energy, mood and commitment weekly. JEDI tracks how our people are feeling and what actions and changes need to be made within the business to ensure that Judo is a great place to work for everyone.
At Judo, we believe in flexibility, and we want our people to feel included and supported, no matter how they work and live their life. Our Flex@Judo program supports our commitment to the hybrid world of work – all our people have flexibility to work from home and from the office. We know flexibility improves wellbeing for our people while reducing our carbon footprint and resource consumption in our offices.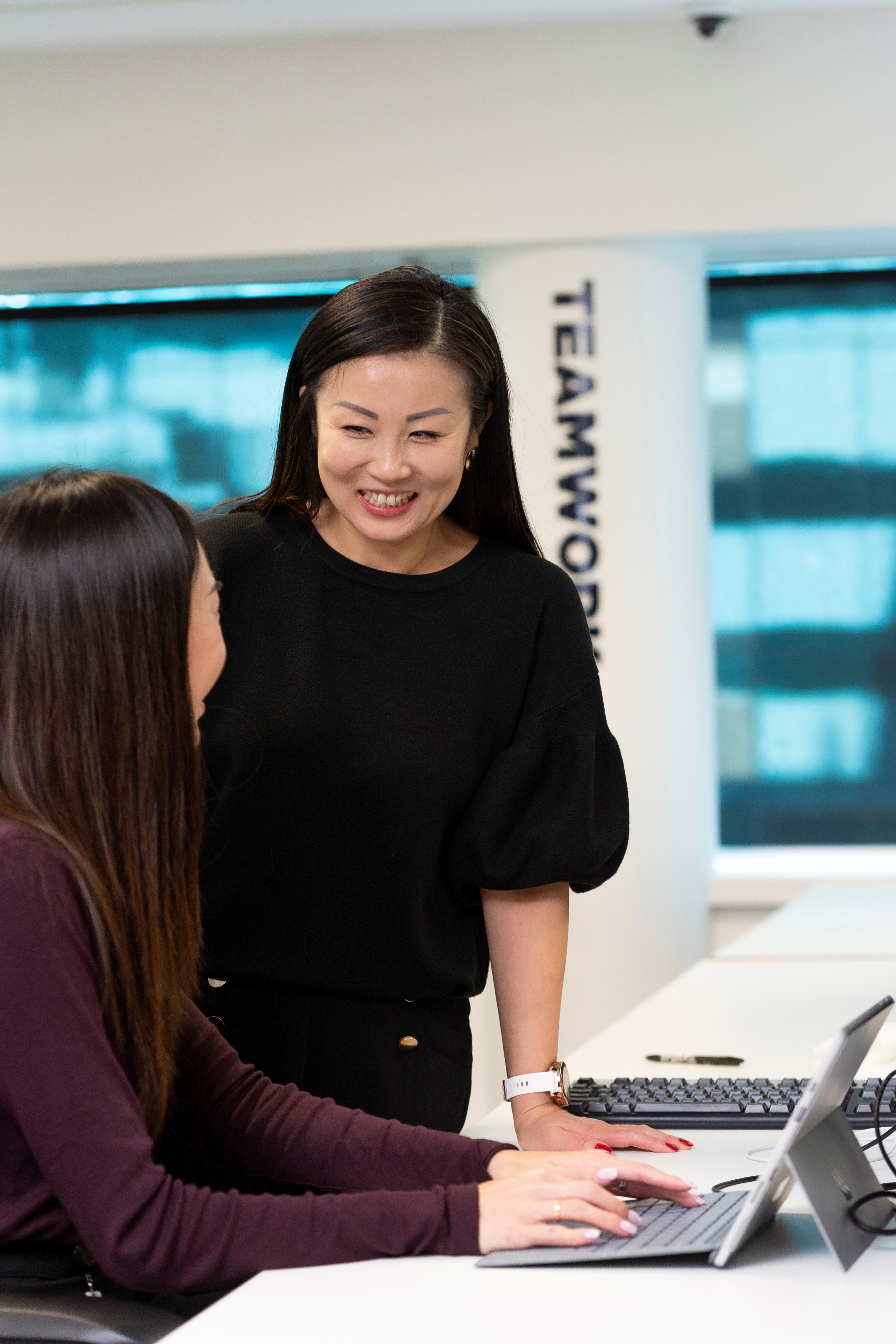 Our perks
We're super proud of our perks because we think they're pretty awesome and unique to Judo. Our Judo Perks program for eligible team members features:
Two weeks of additional leave each year (you read this right – that's 6 weeks each year!)
Big Life Event leave
Paid Volunteer Leave
Happiness Allowance – an annual cash benefit for permanent team members to spend on family, community, health or personal development
Career Breaks
Public Holiday Swap Option
Freedom to Flex
Company Paid Primary and Secondary Carer Parental leave
Judo Staff Home Loan
Working from Home Setup Allowance
Education Assistance
And much, much more!
Sustainability@Judo
In FY22, to further our purpose, we scoped our operational carbon emissions for base year FY21. We also began the groundwork necessary to embed our Environment, Social and Governance (ESG) priorities into strategic planning, capital allocation and stakeholder engagement. We intend to measure our performance and set targets across selected sustainability-related reporting topics for FY23.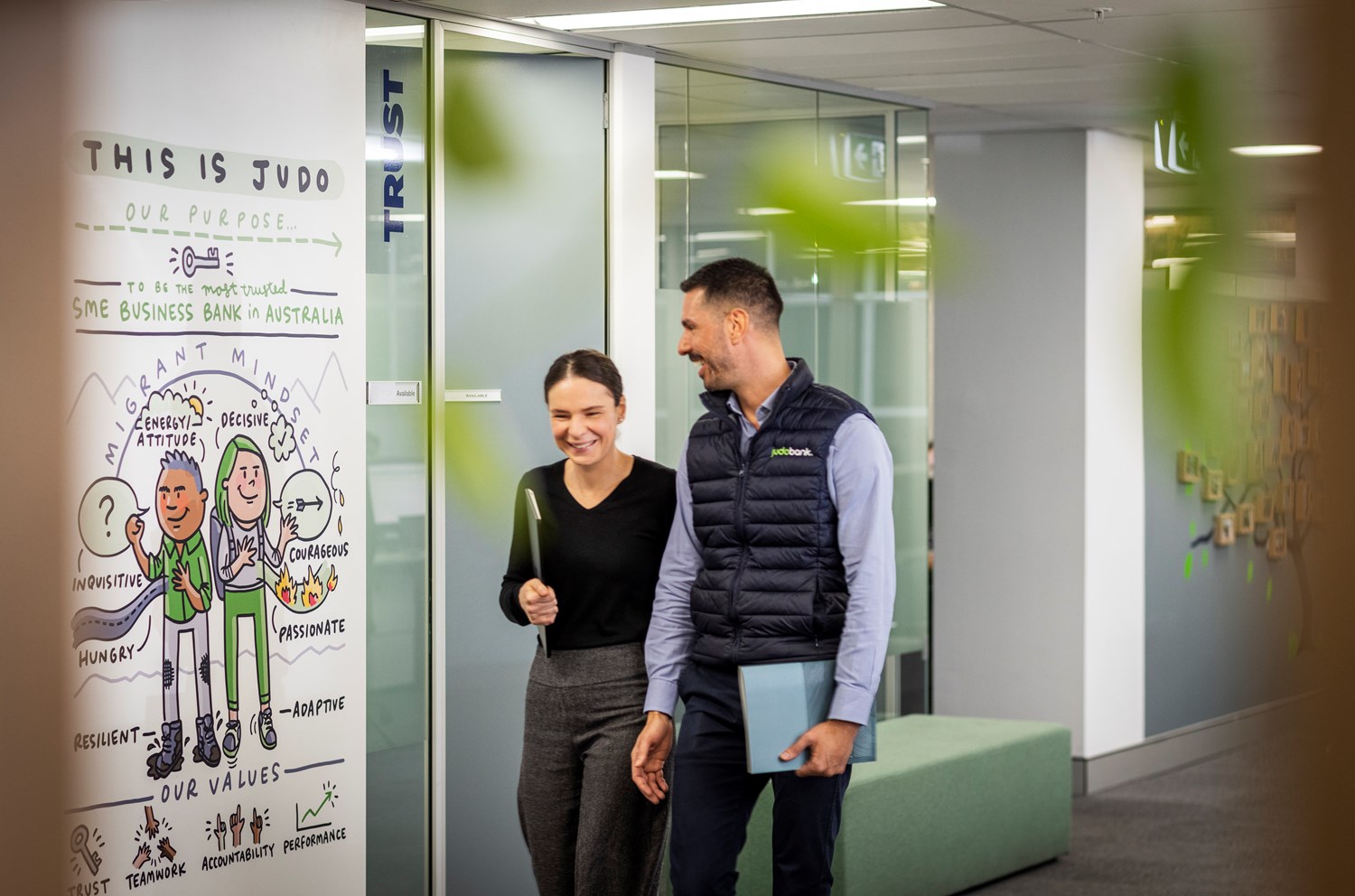 The underlying ESG beliefs that inform our vision, strategy and priorities
Belong@Judo
Our vision is for Judo to be a place where everyone feels like they belong – where our people and our customers thrive because our unique differences make us collectively stronger.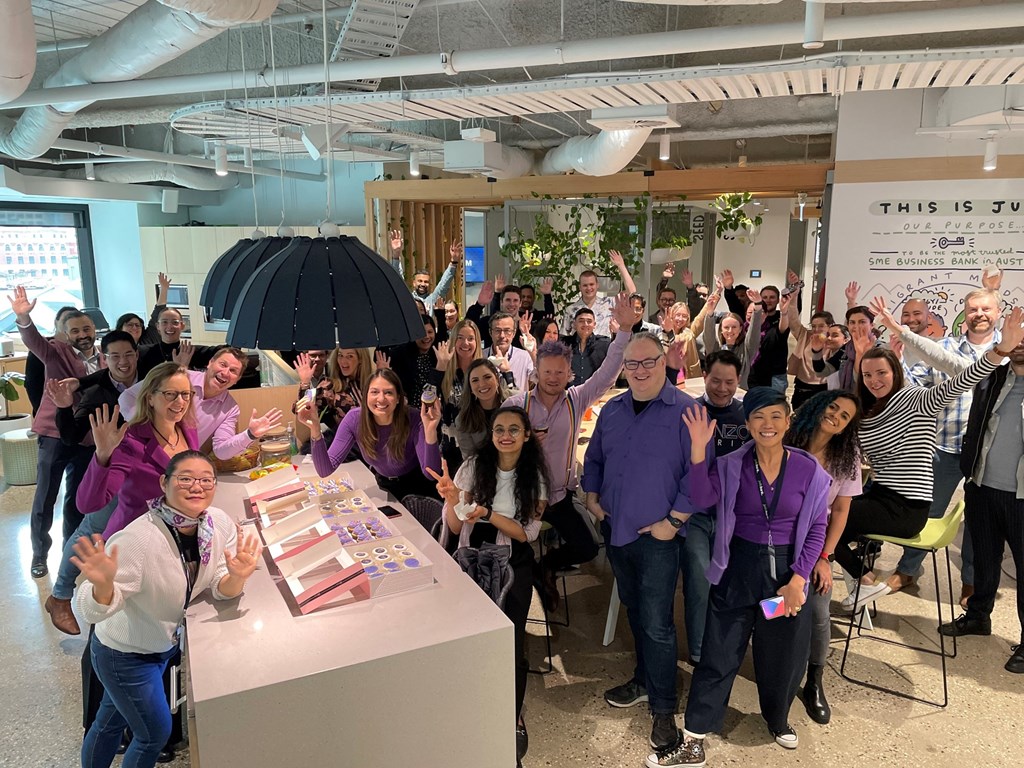 Because of this, we established our Belong@Judo Network to encourage and celebrate diversity of people, experience and thought.
In partnership with our people, we defined three strategic Inclusion, Equity & Diversity (IE&D) pillars and priorities:
To attract, celebrate and keep diverse talent
To nurture an inclusive culture where everyone belongs
To become the most trusted employer in Australian banking
Belong@Judo will help bring our Inclusion, Equity and Diversity strategy to life, with a particular focus on gender equality, LGBTIQ+ inclusion and diversity of cultural background (though we love and welcome diversity in all its forms!).