Australia's only challenger bank purpose-built for small and medium businesses.
At Judo Bank, we're bringing back the craft of relationship banking to transform banking for Australia's small and medium enterprises (SMEs). Built from the ground up by deeply experienced and highly credentialled business banking professionals, we are a genuine alternative for SMEs looking to secure the funding they need, and the service they deserve.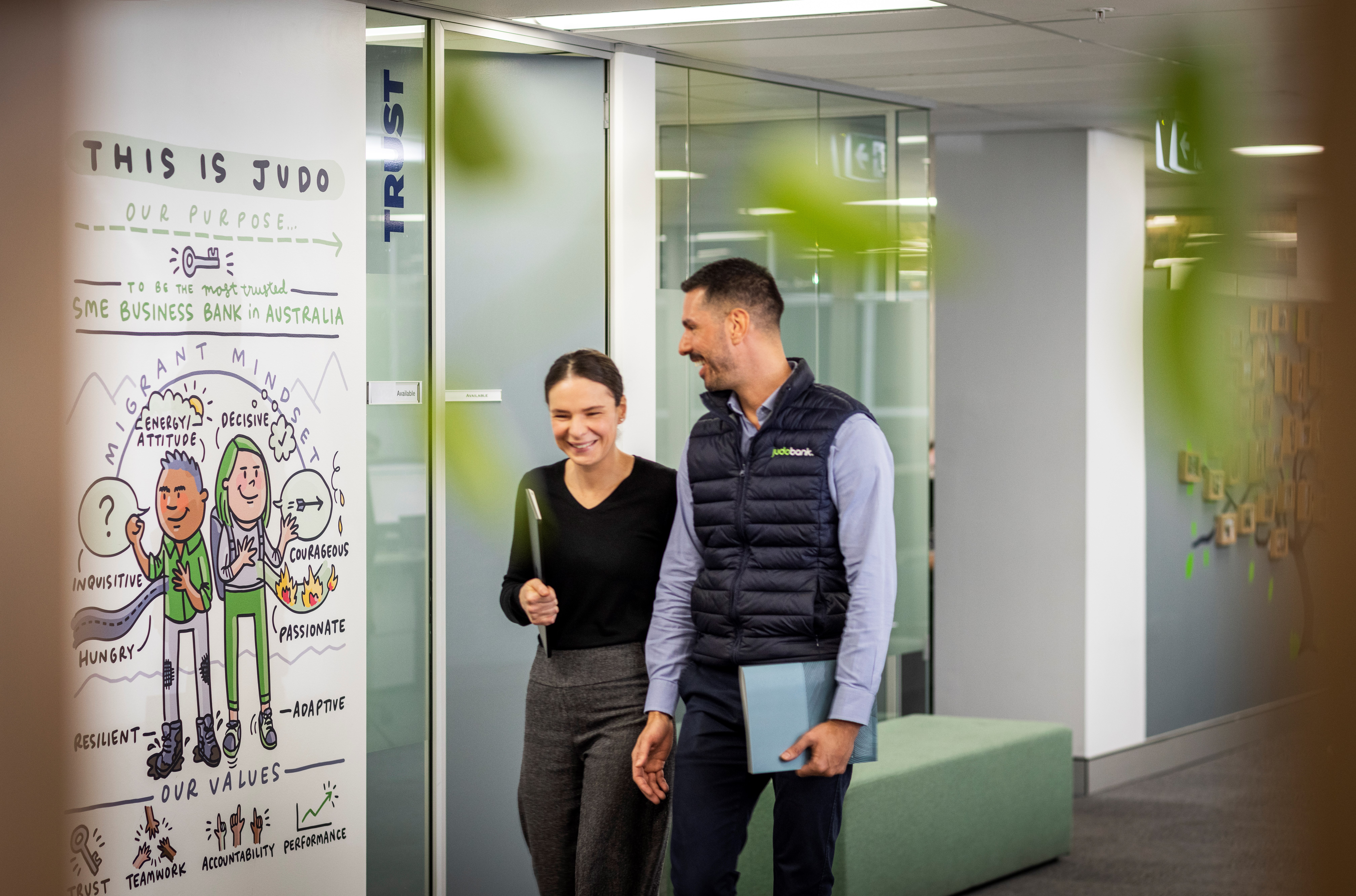 Business banking as it should be
Your business is unique. You deserve a banking relationship built on a deep understanding of your business. We provide the banking expertise and support you need as you scale and grow. Our dedicated relationship bankers deliver a best-in-class experience for business customers. We work with you to provide the funds you need, at the speed of your business.
The craft of relationship banking
Our relationship promise to all our customers is that you will deal directly with the decision-maker. We won't just look at your credit scores, assets or security. Our experienced relationship bankers have the expertise to see and understand your business's opportunities and potential. We will tailor judgement-based lending decisions to support, build and grow your business.
Our solutions
We provide business lending solutions starting at $250,000, tailored to SMEs. Our team of experienced relationship bankers are located in Victoria, New South Wales, Queensland, Western Australia, South Australia, Tasmania and the Australian Capital Territory, with more locations as we continue to grow.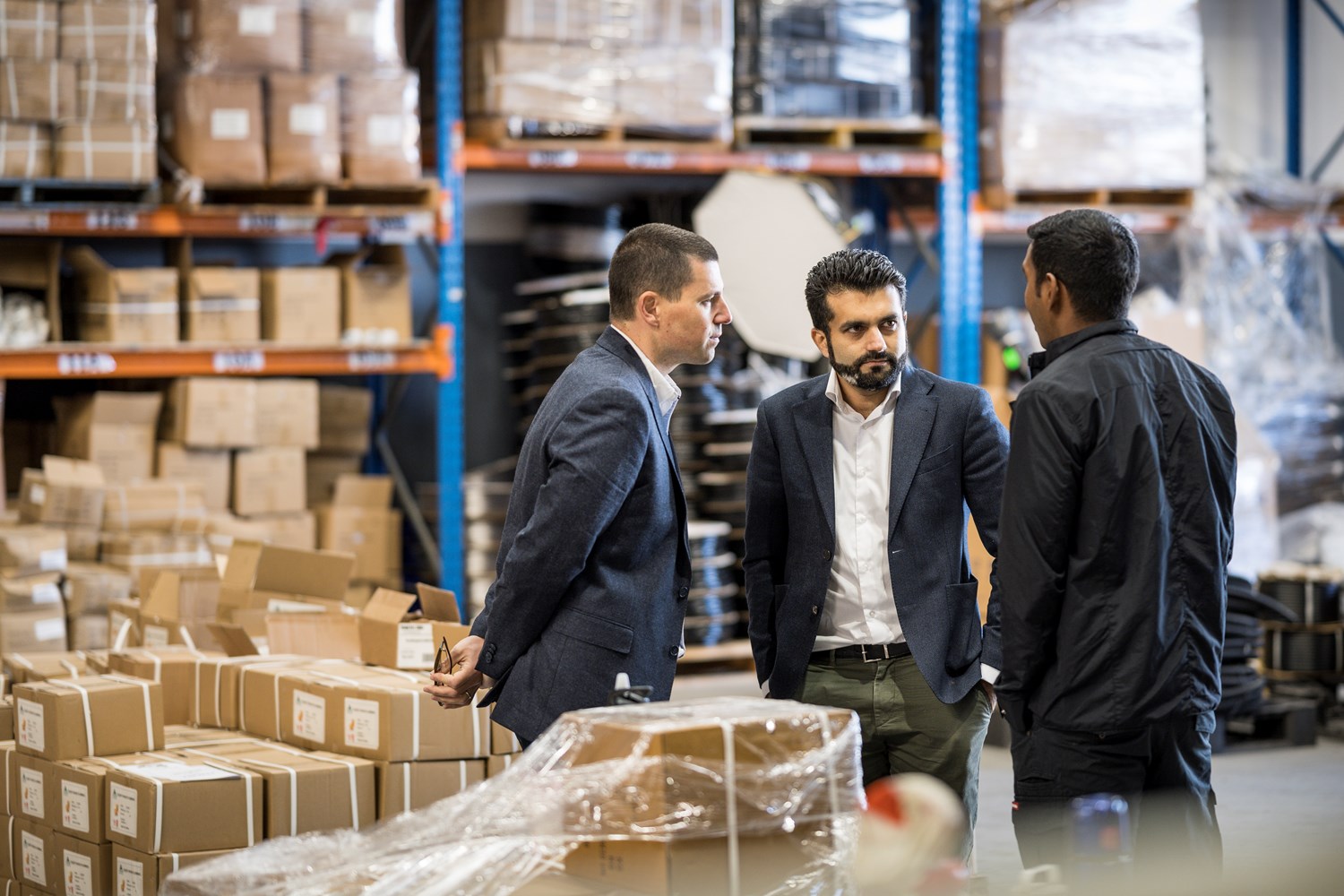 Business loan
A term facility repayable over an agreed period of time
Fixed terms available for added certainty
Flexible facility terms
Fixed, variable or combination rates
Cash flow repayment matching
Principal and interest, or interest only
Line of credit
A facility for drawing up to an approved limit
Draw up to approved limit with no scheduled repayments
Flexible access to credit to allow for growth plan and reinvestment of profit
Assistance for working capital needs
12-month term and annual review
Variable rate
Equipment loan
A facility to assist funding of business equipment or vehicle purchases where a charge is taken over the asset
Fixed interest rates and repayments, with an optional balloon
Tailor repayment frequency to match your cash flow
Preserve working capital
Interest and asset depreciation may be tax deductable
Choose from terms of up to 5 years
Bank guarantee
We can help provide certainty that you can make payments to your landlord, customer or supplier
Flexible fee structures available
Fixed term or "until further notice" terms available (reviewed annually)
A wide range of security options, including a Judo Term Deposit
Award-Winning Term Deposit
Australian Government Guarantee - Under the Financial Claims Scheme, deposits are protected up to a limit of $250,000 for each account holder at Judo Bank, for more information please visit www.fcs.gov.au.
Personal Term Deposit
Reasons to invest with Judo Bank
All eligible deposits you have with Judo Bank, up to $250,000, are guaranteed under the Australian Government's Financial Claims Scheme
0% – the amount of your deposit and interest you sacrifice to fees
If you roll over your maturing Term Deposit into a new Term Deposit, you can earn a 0.10% bonus interest for the new term, on top of our standard Term Deposit rates.