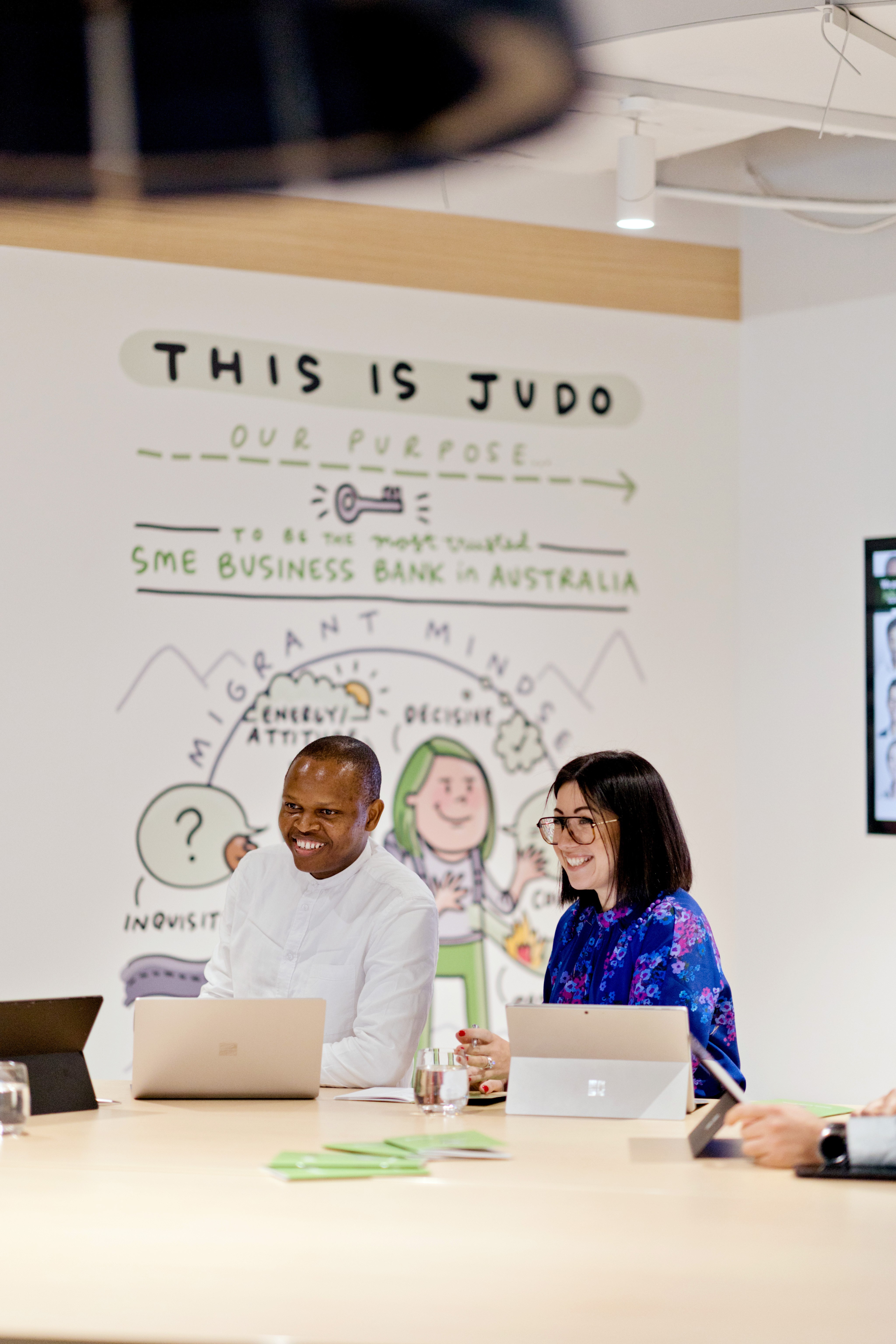 Back on its pre-pandemic path, WA's economic trajectory is leading the way across the nation as SMEs in this State look to invest and grow.
Despite this optimism, many SMEs in WA remain unable to secure the funding they need for growth. Of all states across Australia, WA has the lowest rate of successful lending applications, yet is the most bullish on future borrowing intentions, with almost two in three businesses seeking new lending or refinancing.
ADENCO was one of the businesses caught in this cycle. A dynamic and growing company in the Water Management & Civil Engineering Industry in Western Australia, ADENCO provide dewater services, piping and infrastructure construction for key assets to WA mining companies across various commodities.
Disclaimer
This document has been prepared by Judo Bank Pty Ltd ABN 11 615 995 581 AFSL 501091 ("Judo") and is current as at 29 March 2022. The information, recommendations, opinions or conclusions contained in this document ("Information") does not constitute personal, legal, investment, taxation, accounting or financial product advice, is provided for general information purposes only, is given in summary form only, and has been prepared without taking into account your objectives, financial situation, tax position or needs. Before acting on any Information, Judo recommends that you consider the appropriateness of the Information for your circumstances before acting on it and seek professional advice. So far as laws and regulatory requirements permit, each of Judo, its related companies, associated entities and any officer, employee, agent, adviser or contractor thereof (the "Judo Group") does not warrant or represent that the Information is accurate, reliable, complete or current. The Information is not intended to create any legal or fiduciary relationship, and nothing in this document is an offer, solicitation or invitation to engage in business, a recommendation, guidance, invitation, inducement, proposal, advice or solicitation to provide investment, financial or banking services, or an offer, solicitation or invitation to invest, buy, sell or deal in any securities or other financial instruments, products or services. The Information is subject to change without notice, but the Judo Group shall not be under any duty to update or correct it. All statements as to future matters are not guaranteed to be accurate, and any statements as to past performance do not represent future performance. Subject to any terms implied by law, and which cannot be excluded, the Judo Group shall not be liable for any errors, omissions, defects or misrepresentations in the Information (including by reasons of negligence, negligent misstatement or otherwise) or for any loss or damage (whether direct or indirect) suffered by persons who use or rely on the Information. If any law prohibits the exclusion of such liability, the Judo Group's liability is limited to the re-supply of the Information. This document is intended only for Judo Group customers, and brokers who refer customers to the Judo Group, and may not be reproduced or distributed without the consent of Judo. The Information is governed by, and is to be construed in accordance with, the laws in force in the State of Victoria, Australia.