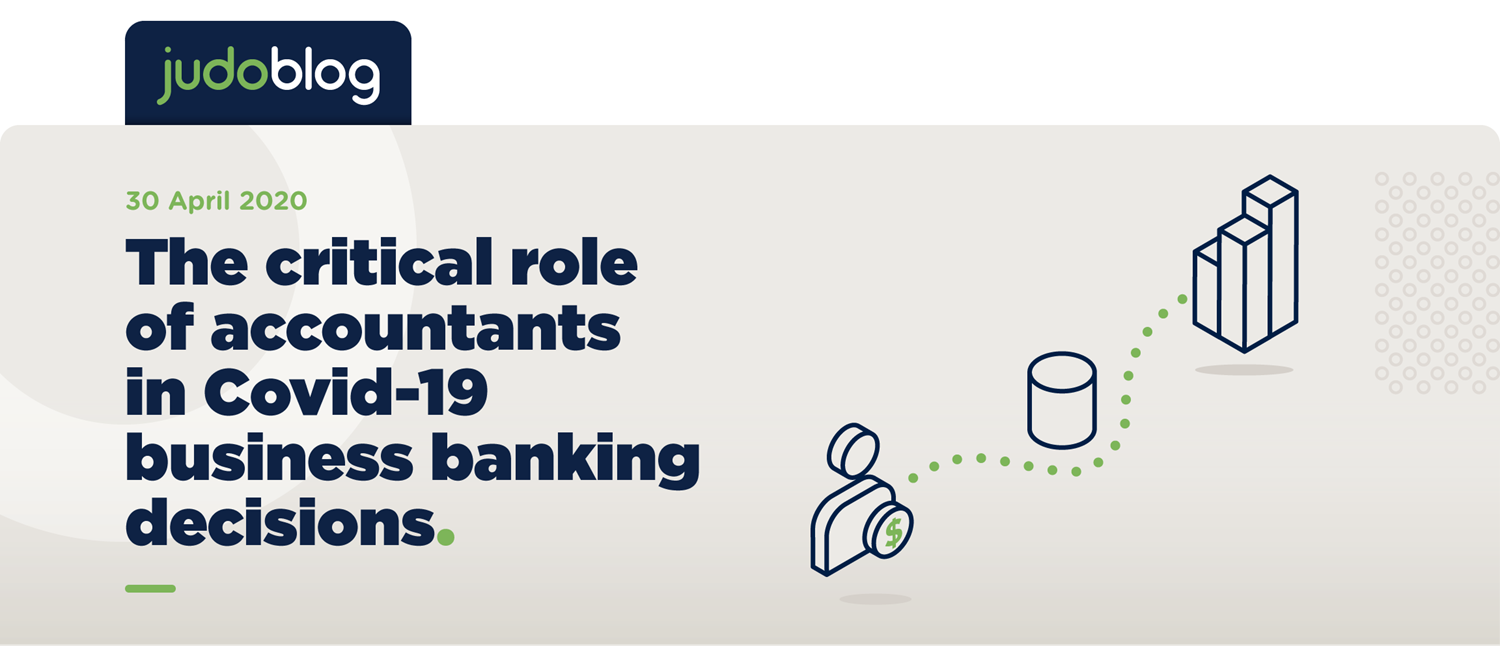 Last month, Judo Bank's Frank Versace and Michael Borlase presented an insightful webinar to accountants in partnership with Practice Ignition, explaining how together we can help the SME community through the COVID-19 crisis. As a challenger bank, it's our job to challenge the way the banking sector supports SMEs and their lending needs, especially in times of darkness.
In this blog, we capture all the key information from the webinar, leaving you empowered to support your clients with Judo Bank in your corner.
The role of banking in a pandemic
Judo Bank's mission is to reintroduce common sense to the lending sector. "Never before in my career has there been a necessity for us to think differently as an industry about the way we do things and the way we are facing into the market we serve, which is SMEs," Frank explains.
Traditional lending practices, modern processes and technological advances have moved the needle forward for the banking industry, but in turn removed the human element of banking relationships. Now more than ever, it's critical that a sense of true connection is reignited within the finance sector – and that's what we're doing at Judo. Our team of confident, empowered relationship managers can see beyond historical data and look critically at the business (and business owner) in front of us.
This 'out with the new, in with the old' approach to lending has never been more necessary. During the webinar, Michael referred to a quote from Jawaharal Nehru that feels fitting in current times:
"Crises, when they occur, at least have this advantage, they force us to think."
The way that lenders engage with the small business community needs a rethink, and Judo Bank is doing exactly that.
Frank explains that our role right now is to provide liquidity in the economy to get back to "normal operating rhythm". Looking back to the GFC, it was tax payers globally that essentially bailed out a fraught financial sector – and now it's those same everyday tax payers in the SME community that need our support.
"This crisis comes with a need for reciprocity," Frank said.
Accessing financial relief during COVID-19
Provision of the relief that our SME community needs right now relies on a considered approach from relationship bankers. Historical data is essentially irrelevant now – things needed to change.
In March, distancing measures and societal norms as we know them went from zero to one hundred in a matter of days, which left SMEs looking for emergency relief. From a banking perspective, that's manifested in three forms: P&I relief, accessing working capital funding when P&I is insufficient, and other structures like the government guarantee loans.
Conversations we've been having at Judo Bank are centred around digging into which is the best solution for our customers.
Accountants are critical to this analysis. When basing lending decisions on 2019 financials isn't viable, accountants have a deeper insight into how a business operates and which support measures will give them the best chance of continued viability.
Banking business models that rely on broad generalisations and box ticking won't stand up for many SMEs' needs. For us, it's about taking historical financials into some consideration, but basing actual lending outcomes on more intrinsic factors.
We're working to assess our customers' revenue impact in the immediate term, and looking to the balance sheet for indications on what measures have already been taken. We're seeing fixed costs become 'variablised' – for example rental deferrals, which can take on many variable forms. Looking at the residual working capital requirement and understanding liquidity positions further assists with our understanding of what can be done to push forward.
Our focus is on what can be done to keep a business viable both now and as this crisis evolves. That relies on looking closely at how the business is operating, and not taking things on face value.
All scenarios paint a different picture of a business' lending profile, and by understanding these things, we can source solutions in the right time frame to enable SMEs to thrive beyond this crisis.
Re-emerging from the crisis
The way we handle the immediate future has an impact on business re-emergence. Different immediate solutions play a role in setting up a business for successful or unsuccessful re-emergence, which is why it's critical to look forward.
For us it's about what cocktail of measures best positions the business for successful re-emergence. Whether that be based on grants and government stimuli, or going down the route of traditional finance. By loading the gearing profile into the balance sheet, we can assess the implications of today's solution in tomorrow's market.
Working V, U and L shaped re-emergence modeling into our clients' profiles helps shed light on the true capital position of the business. Some may not have the flexibility to take on additional debt, while those with "fat in their balance sheet" as Frank describes, may be better suited to stimulus via lending.
"The sum of all these factors is how we're modeling our response," Frank concluded.
Are banks still lending for growth?
With the majority of businesses in survival mode, growth lending hasn't had much attention. From Judo Bank's perspective, we still very much have an appetite for lending for growth, and we're seeing customers reach the end of the storm and into a growth-focused position. Frank explains, "it's up to us to provide the lubricant that keeps the economy ticking along," and therefore facilitating growth remains a priority.
It comes back to relationship banking once again. In terms of what that means, it's the give-and-take that any successful relationship is built upon. We're letting go of rigidity and algorithms that weren't built for these times, and instead considering new information and remodelling the traditional 4Cs of credit to suit the current climate.
Assistance from accountants is key in this regard. Deeper insights into business character will lead the way in lending decisions, followed by an innovative approach to assessing capital and cash flow, and finally reintroducing goodwill into the collateral category.
"Good business operators in good times tend to be good business operators in bad times," Frank notes. Insights into how clients handle their business activity in the good times, is critical to assisting our lending decisions during the bad times.
COVID-19 funding for accountants
Accountants are playing a critical role in the COVID-19 crisis. In depth understanding of your clients in the context of normality and abnormality means accountants' services have never been more in demand. But, Judo understands that cash flow issues for business clients can mean cash flow issues for their accountants.
In what has become one of the most important industries at the centre of the crisis, the accounting industry is experiencing significant cash flow conflicts. High demand for advice may be pushing lockup days out – and for that reason, we're here to support you.
At Judo Bank, we're taking a unique approach to accountant lending and are prepared to step further out on our risk curve for the industry. You're supporting our clients – the SME community – so we're here to help you with lending solutions that can help you thrive.
Visit Judo.Bank to get in touch with one of our relationship bankers.