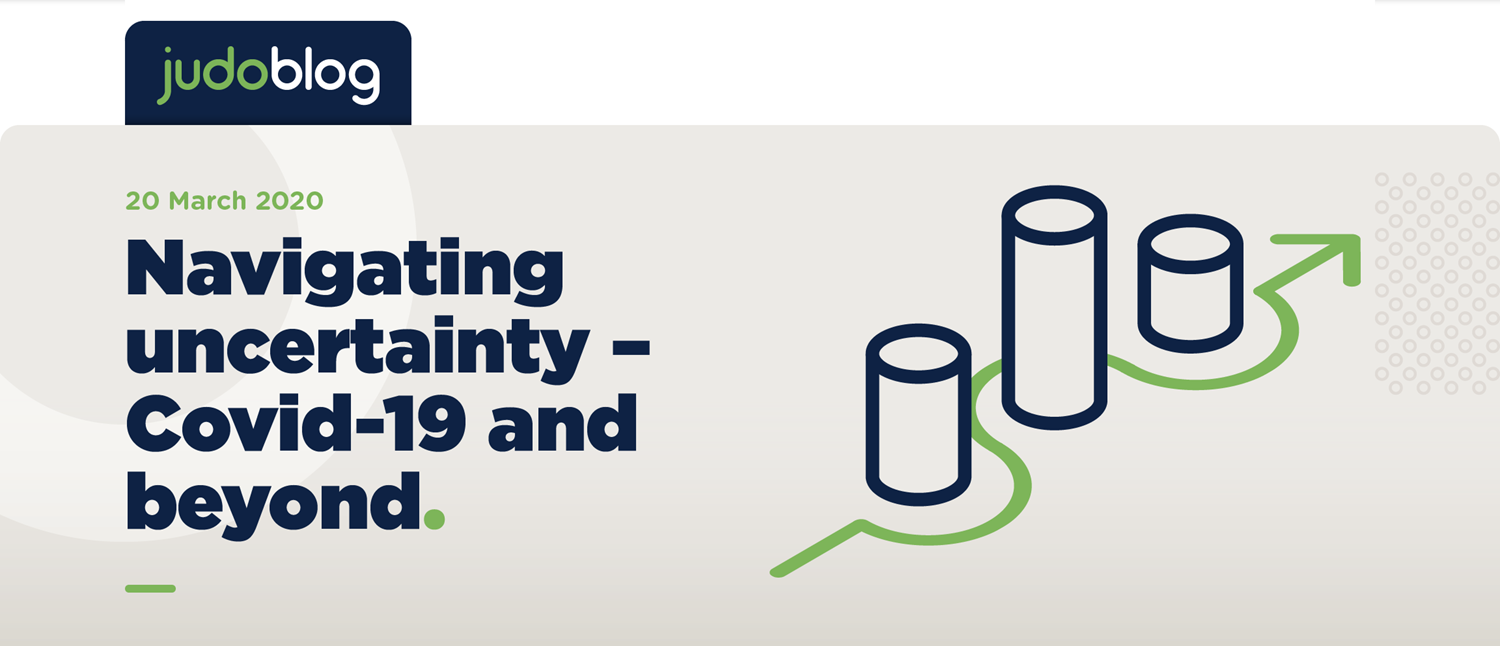 The COVID-19 outbreak has shaken the SME sector to its core. As the situation stabilises, and the environment remains uncertain, we are acutely aware that the recovery of entire industries is dependent on many factors entirely out of our control. We therefore need to focus on what we can control or at least, influence.
In these unprecedented times, businesses have a choice – waive their white flag, or step up. While any level of certainty has gone out the window, innovative thinking and a 'big picture' approach are SME's secret weapons when it comes to surviving the crisis.
We've explored some innovative industry responses to the crisis, unpacking how this out-of-the-box thinking has led businesses to put experiences ahead of profit margins.
The Arts
Popular galleries like the National Gallery of Victoria and MoMa may have been forced to close, but that hasn't stopped them spreading their vision and values to Aussies nationwide. By leveraging online connection, the NGV is offering virtual excursions for teachers, resources and curriculum support for students, at-home activities for parents wrestling with bored kids during the extended Easter holidays, and a suite of online video and audio content. MoMA is following suit, delivering free online courses to the public.
What's interesting is that these outlets have embraced content delivery to serve a customer need – stimulation. We're stuck at home, kids are off school, and all our plans are out the window. While their pivots don't focus on raking in revenue, they fulfill immediate audience needs, spread their vision and keep them front of mind throughout the shutdown.
Melbourne Symphony Orchestra
Also embracing online content delivery, the MSO hasn't downed strings just yet. Following a series of crippling cancellations, they've opted to live stream performances to YouTube instead. Offering a selection of free and paid content – by means of the newly created Melbourne Digital Concert Hall – the MSO is reaching more ears than ever before. Their paid offerings generate a stream of income to support their musicians and tech support staff, but the key focus here is continuing to delight their audience, attracting new fans, and offering musical relief during stressful times.
The Australian Ballet
The Australian Ballet has turned its attention to BalletTV – an online content hub serving up interviews, performances and education programs for adults and kids. Bringing the magic of ballet to screens across the globe, this pivot speaks volumes about the Australian Ballet's long term vision and purpose, providing cultural leadership and inspiration in good times, and bad.
Melbourne Comedy Festival
Melbourne's annual comedy festival attracts comedic talent and fans of the funnies from across the globe. The recent cancellation in mid March rattled festival organisers and fans alike, but they've committed to keeping April as the month of comedy for Aussies. The Melbourne International Comedy Festival YouTube channel published clips from festivals gone by, every day for the 26 days that the festival would usually run. Squashing profit and opting to entertain their audience instead, the festival is taking optional donations to help support crew and artists.
Hospitality
Hospitality venues were collectively knocked out in one fell swoop, when the government instructed all dine-in establishments close to patrons. This affected restaurants, bars and cafés themselves, as well as their suppliers. Many have pivoted to offer home delivery, including popular walk-in-only LUCAS Group restaurants like Chin Chin, Baby and Kong. Melbourne's famous croissanterie, Lune, also swapped its signature queue in favour of home delivery.
While at-home dining likely wasn't high on a restauranteur's agenda a month ago, allowing diners to enjoy their brand experiences remotely works to preserve loyalty and offer a pick-me-up in tough times.
Interestingly Grill'd has fast tracked a stand alone, direct home delivery service, effectively eliminating 3rd party providers. Grill'd were already mid process with executing the service when the crisis hit. Evolution or revolution? Time will tell.
Breweries have ditched lager and ale for the time being, opting to produce hand sanitiser instead. Also opting to forgo profit plans, many operations are taking donations for the sought-after liquid, confirming their pivot was designed to support workers on the frontline, rather than lining their own pockets.
Restaurant chain The Meat & Wine Co has had to close its African-Australian eateries, and is instead offering premium meat packs direct to consumers. Two months ago, the idea of a speciality steak restaurant encouraging customers to have a crack at grilling at home would've been going against everything they stand for. Now, however, it's about fulfilling customer needs, and allowing them to recreate the restaurant experience at home.
Entertainment
Festivals and concerts have also suffered from the impact of cancellations, but the rise of online performances is helping to connect hearts and minds from home. Hot Dub Time Machine and Boo Seeka are among those opting to live stream their shows, which sees thousands of fans taking to social media to share their at-home dance parties.
Providers like Foxtel have also opened up all available channels to subscribers regardless of their package, giving people more to watch during the downtime. Another pivot that focuses on people over profit, Foxtel's generous universal upgrade keeps people within the Foxtel community, while also offering a little extra bang for buck – welcome during such times of financial uncertainty.
Australia Zoo has been capturing hearts with its 24/7 live stream of the animals. While it does nothing to generate revenue, it extends the zoo experience and delights audiences far and wide – and has attracted a sizable amount of PR, to boot.
Medical Practices
The COVID-19 outbreak has forced industries with behind-the-times approaches to snap into modern ways of working. As more medical practices dive into TeleHealth delivery of care, those who need it most can access medical support online.
A critical move in being able to support Australians in rural areas, the rapid and necessary pivot to online healthcare is set to benefit the medical industry for decades to come. Medicare has also stepped up, to offer rebates for those in areas most in need of TeleHealth services.
Top tips for pivoting SMEs
Typically, business thinking is focused around aligning revenue-generating activities with new ideas to better serve your customers and clients. In times of crisis, though, kick profit off the top of your wishlist. As we've seen from these notable COVID pivots, people over profit plays the longer game in terms of crisis management, and serves your audience before your profit margins. Consider the role your business can play in fulfilling the things people want and need right now. Making a commitment strategically to long term gain, over short term pain, has value.
Think with a big picture mentality, and look for ways you can step into the uncertainty and play a part Australia's recovery. It's about keeping your business afloat, making connections that'll pay off in the long term, and showing up for your community on a deeper level.
At Judo Bank, we know SMEs. While pivoting for people over profit is both trending and necessary right now, we know the numbers have to stack up somewhere. Specialists in SME funding, Judo Bank can support you to obtain the credit you need to survive – and thrive – through these uncertain times. With specialist SME loans being made available under government instruction, now's the time to consult our experienced team of SME banking professionals, and get your business moving with loans that make it happen.
Related Blogs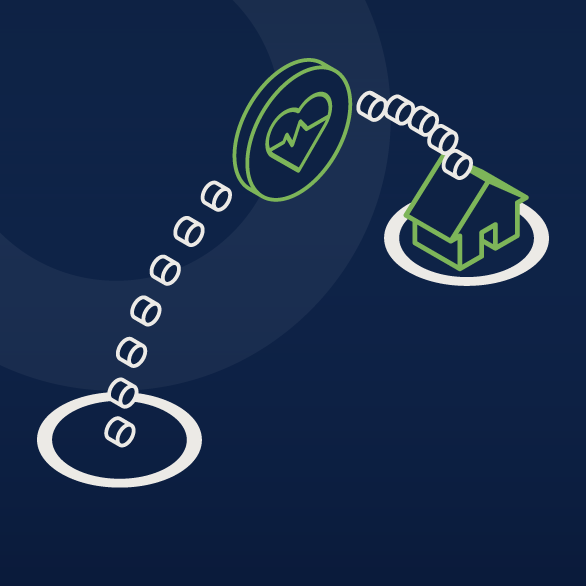 Safety and wellbeing in remote working
Never has the focus on safety and wellness for you and your team been more important. At Judo Bank, safety and wellness is fundamental to our ability to steer the team safely through these troubled waters. We understand that not all SMEs have the benefit of a fully resourced HR function, so today, we're sharing some insights from our HR team, on how to protect and nurture your people during these difficult times.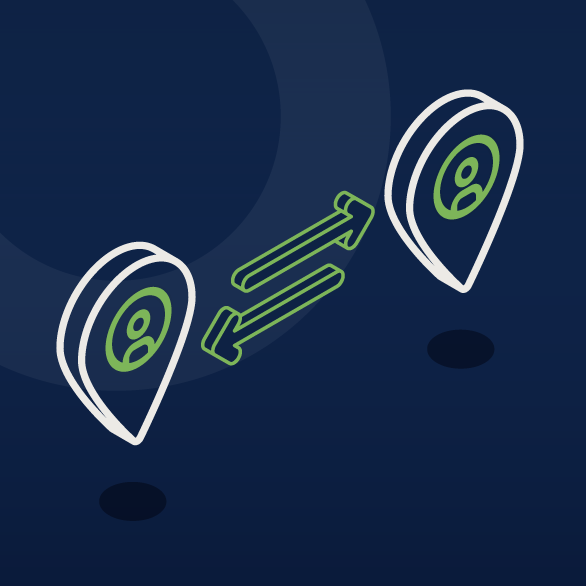 Managing your banking relationships
The fallout of the Covid-19 pandemic has left business and banking relationships in unchartered territory. Handling sensitive consumer data, managing teams, understanding client needs and working out how to service them appropriately, are among the biggest challenges facing SMEs right now. The Irish Chamber of Commerce hosted a webinar in March, that featured Peter Ryan, Director Relationships at Judo Bank. To assist SMEs in successfully navigating and managing their banking relationships during these challenging times, we've rounded up the key takeaways and insights for SMEs.