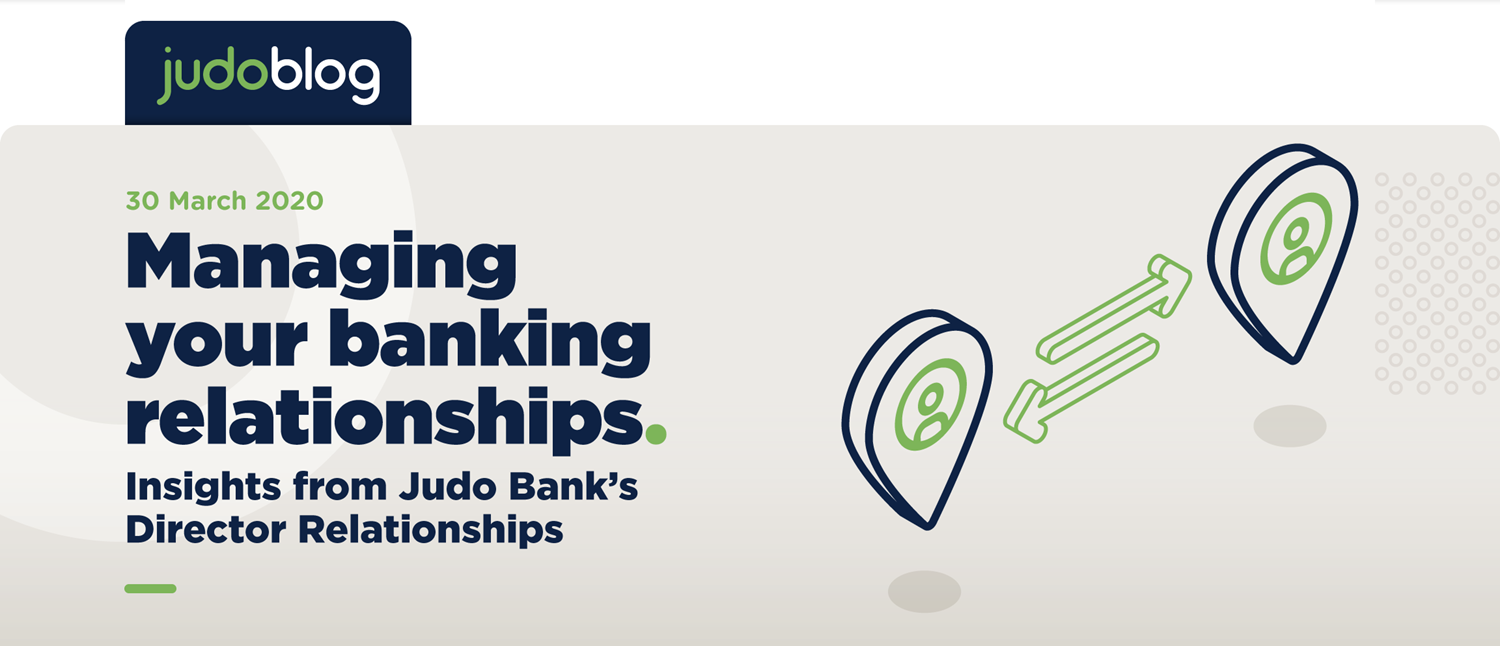 The fallout of the COVID-19 pandemic has left business and banking relationships in unchartered territory. Handling sensitive consumer data, managing teams, understanding client needs and working out how to service them appropriately, are among the biggest challenges facing SMEs right now.
The Irish Chamber of Commerce hosted a webinar in March, that featured Peter Ryan, Director Relationships at Judo Bank.
To assist SMEs in successfully navigating and managing their banking relationships during these challenging times, we've rounded up the key takeaways and insights for SMEs:
How are banks handling remote working?
A common concern involved the dynamics of remote working for banks and bankers. How are systems being handled online? What technology and systems are being used? How secure is our data? Why are there so many delays?
"Working from home creates a challenge for all banks. Keeping up to date with changes and adapting on the run is complicated and tricky", Peter explains. Judo Bank handles all processes in-house and runs on cloud-based technology, allowing for a relatively seamless transition to remote working when compared with the Big Four.
"Signing loan documents, as they require original signatures", Peter explained, "will be a big challenge for many big banks, causing lengthy delays to the loan application process and seeing many bankers working overtime to play catch up." Outsourcing of loan documents was also cited as a major cause for processing problems and significant delays in funding.
How can I reach my bank during COVID-19?
Switching to working from home and the tribulations that come with such a shift appear to have made it harder for clients to reach their bank. Call centres are inundated and bankers are overstretched, competing with at-home distractions and uncertainty-fuelled stress, alongside technological challenges and in some cases, archaic systems that slow communication.
Judo's Peter Ryan explains that "the Big Four have a high client to relationship ratio, which leads to clients being unable to reach their banker." Judo remains much better resourced to handle client requests, especially during high volume times like these. With just 10 clients per banker, the Judo team has capacity to support their clients one-on-one. For clients unable to reach their bank, Peter suggests placing an electronic request for assistance. In most cases it's simply a backlog that's causing the delay – lodging an online request puts you in the queue for support.
What do bankers need from their clients?
The webinar highlighted concern among the SME community that businesses felt unprepared for conversations with their banker. Light needs to be shed on how clients can best prepare for conversations with lenders, and what banks are looking for when considering lending capacity.
"Essentially, a bank wants to know how much money you need, when they're getting the money back, and how they're getting it back", Peter explains. "The client needs to 'sell' their business and show that they have a plan."
So, a plan backed up by evidence and a forward-thinking approach will stand you in good stead for conversations with your lender.
But how exactly do SME's achieve this clarity that lenders need. Peter unpacks his four-step process:
1. Be prepared
Know your worst case scenario, establish weekly cashflow forecasts, and make any adjustments you can. Speak to suppliers, cut back where you can, access government support. How will you survive the next 3 months?
2. Capacity and liquidity
Assess how much (if at all) support you need from your bank.
3. Collateral and asset position
Serve your bank clarity. Make a list of all collateral, including business assets, current debtors and any stock.
4. Assess management capability and industry experience
Don't be afraid to use intangible assets. Has your business survived a crisis before? Is your top level management experienced in contingency planning? Find ways to use your situation to your – and the bank's – advantage.
Put pride to the side
These are challenging, unprecedented and highly frustrating times. Our personal and professional lives have been devastated without warning, reason or clear road to recovery, and for that reason it's okay not to be okay. "There is no shame in asking for help," Peter explains.
"Create a business case," he continues. "Many small businesses will struggle to pay back a $250,000 loan over 3 years, especially coming out of the worst crisis of the past 100 years." Now is the time to put pride aside. If you can foresee repayments being more feasible and accessible over 5 or 7 years, create that case and present it to your lender. We are here for you.
At Judo Bank, we're here for SMEs. We're well resourced and ready to fund our clients through to a brighter tomorrow. Together, we will rebuild the Australian SME business community.