Listen to this ep via:
Spotify
Google Play
iPodcast
Starting a business can be as stressful as it is exciting. Whether it's your first business or seventh, it's important to lead with confidence and not let your feelings get in the way. To steer towards long-term success, it helps to learn about calculated risks as much as you can. Knowledge and awareness can keep you on track and help you feel more in control.
What can you do to mitigate risk?
Risk can put you and your business in danger. But it can also bring serious reward – so depending on the risk, it may be worth it. While this may seem daunting, there are a number of things that you can do to take the plunge.
Have a thirst for knowledge
The more you know, the better prepared you'll be. While this might seem simple and cliché, it couldn't be more appropriate for someone embarking on a business venture.
For example, you could start researching businesses or executives you admire. Not only is it worthwhile learning from their achievements, but also their mistakes. Think about how these experiences can better equip you to navigate potential pitfalls. You may gain perspective and develop new approaches to business you may not have thought of before.
Another goldmine is self-reflection. People often forget to look back when they're constantly running forward. Take the time to consider previous roles. Think of a challenging situation and ask yourself what you'd have done differently. No matter your background, you'll have knowledge that can be applied to your business.
Surround yourself with like-minded peers and mentors
The company you keep can have a big influence on outcomes. Rather than jump into business alone, surround yourself with the support of others whose skills and creativity you admire. Whether that's lawyers, accountants, designers or architects, why not find ways to collaborate and see how they can help you succeed and grow?
It's also important to take stock of who's around you and not be afraid to make changes. If you've engaged a consultant or partner that hasn't delivered – or simply hasn't meshed well with your vision – it's okay to part ways. Sometimes you need to make tough decisions to avoid negative impacts to your bottom line. It's all part of doing good business.
Look after yourself
During every stage of business, it's important to take care of your own health. High levels of stress can creep into your life, and this can interfere with your ability to make thoughtful decisions.
Letting go of worries through activities like sport or meditation can help your mind stay fresh. This means you're better placed to critically analyse pros and cons at work.
Take the plunge
Once you've reflected on past experience, bounced ideas with others, and considered all sorts of business scenarios with a well-rested mind, you may be ready to go for it!
While taking risks may seem scary, with the right preparation and support, you can take the plunge. Contact our team at Judo Bank if you want someone to help your dream come to life.
Disclaimer This document has been prepared by Judo Bank Pty Ltd ABN 11 615 995 581 AFSL 501091 and Australian Credit Licence 501091 ("Judo Bank"). Any advice contained in this document has been prepared without taking into account your objectives, financial situation or needs. Before acting on any advice in this document, Judo Bank recommends that you consider whether the advice is appropriate having regard to your objectives, financial situation and needs. In particular, you should seek independent legal, financial, taxation or other professional advice and read the relevant product disclosure documents and consider them prior to making a decision.
So far as laws and regulatory requirements permit, Judo Bank, its related companies, associated entities and any officer, employee, agent, adviser or contractor thereof (the "Judo Bank Group") does not warrant or represent that the information, recommendations, opinions or conclusions contained in this document ("Information") is accurate, reliable, complete or current. The Information is indicative and prepared for information purposes only and does not purport to contain all matters relevant to any particular investment or financial instrument. The Information is not intended to be relied upon and in all cases anyone proposing to use the Information should independently verify and check its accuracy, completeness, reliability and suitability and obtain appropriate professional advice. The Information is not intended to create any legal or fiduciary relationship and nothing contained in this document will be considered personal advice or an invitation to engage in business, a recommendation, guidance, invitation, inducement, proposal, advice or solicitation to provide investment, financial or banking services or an invitation to engage in business or invest, buy, sell or deal in any securities or other financial instruments.
The Information is subject to change without notice, but the Judo Bank Group shall not be under any duty to update or correct it. This document does not make, nor purports to make, any forward-looking statements, forecasts or financial projections. All statements as to future matters are not guaranteed to be accurate and any statements as to past performance do not represent future performance.
Subject to any terms implied by law and which cannot be excluded, the Judo Bank Group shall not be liable for any errors, omissions, defects or misrepresentations in the Information (including by reasons of negligence, negligent misstatement or otherwise) or for any loss or damage (whether direct, indirect or otherwise) suffered by persons who use or rely on the Information. If any law prohibits the exclusion of such liability, the Judo Bank Group limits its liability to the re-supply of the Information, provided that such limitation is permitted by law and is fair and reasonable.
This document is intended only for clients of the Judo Bank Group, and brokers who refer customers to the Judo Bank Group, and may not be reproduced or distributed without the consent of Judo Bank.
The Information is governed by, and is to be construed in accordance with, the laws in force in the State of Victoria, Australia.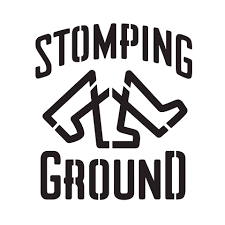 Related Blogs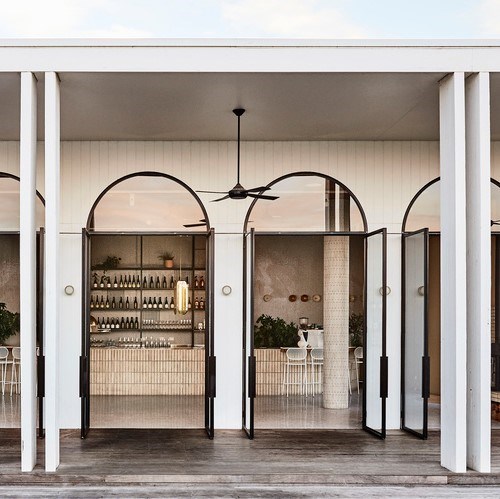 Rolling up your sleeves and doing it yourself
While many of us may fantasise about opening a business, the dream is often quite different to the reality. Once you progress from goal setting to planning, your vision may seem significantly more challenging to achieve. But if you're ready to roll up your sleeves and do the hard work, it can be incredibly enriching and rewarding.