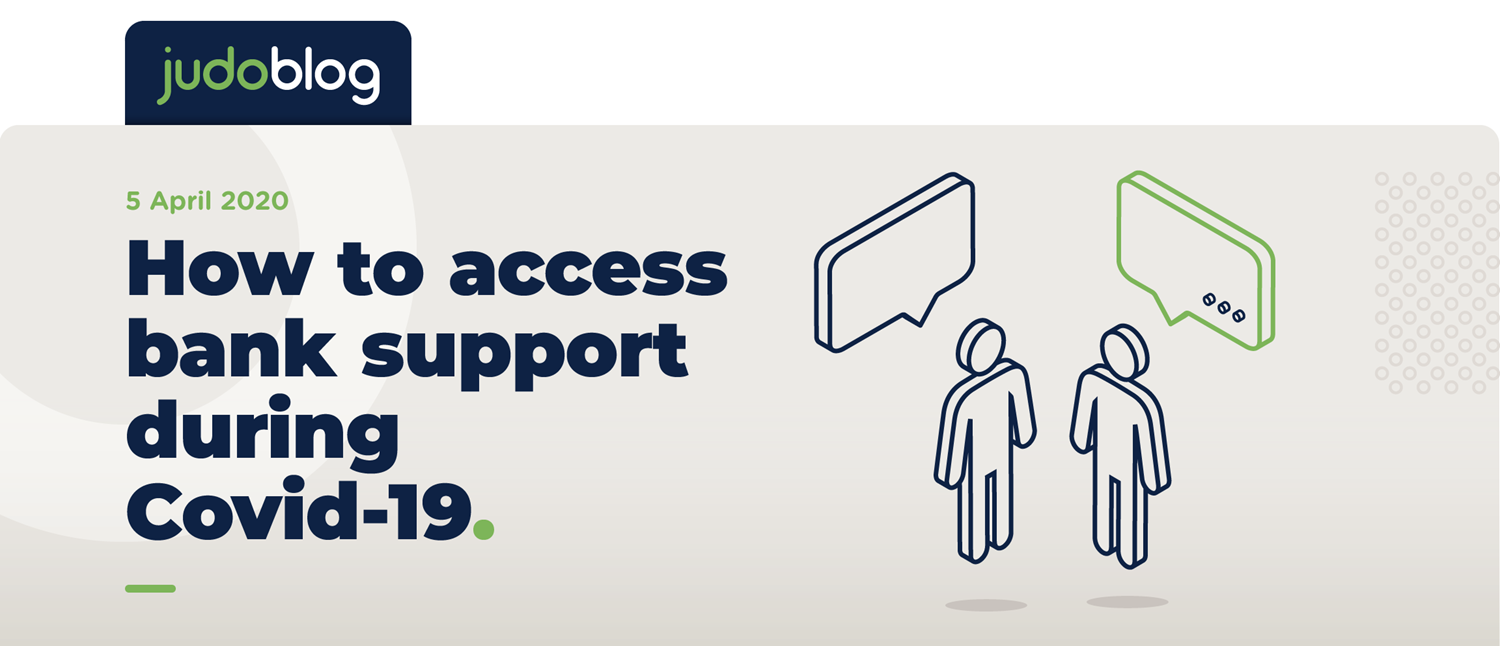 Judo Bank's Managing Director of Relationships, Frank Versace, recently presented a webinar to the Business Owners Association of Australia, during which he shared important insights for SMEs seeking financial support during COVID-19.
In this blog, we capture all the key learnings and provide actionable steps on how SMEs can access the support they need to move forward financially in times of darkness.
"This is not business as usual," explains Frank Versace, Judo Bank's Managing Director of Relationships. A quote that's ringing particularly true among the banking sector at the moment is this from the Prime Minister of India some time ago:
"Crises when they occur at least have this advantage they force us to think" – Jawaharal Nehru
While this quote refers to a different crisis entirely, its essence remains more relevant than ever. The financial sector needs a major rethink in the way it services its customers, and COVID-19 has forced us to do exactly that.
The unique characteristics of this crisis put humans at the centre of the recovery effort. When we look back to the most recent crisis of a similar magnitude in our lifetime, we're reminded of social license inherent in this circumstance that requires the financial sector to be on the frontline of the relief effort.
In the first crisis of a generation that's seen equal impact on both supply and demand, we're seeing true hardship in sectors that previously appeared bulletproof.
How to access SME finance
As the financial sector leads the way for businesses attempting to survive the crisis, financial support begins with you, the business owner. Support has been made available and with government support, financiers are ready to shine a light to lead you to a brighter tomorrow.
So where do we begin in accessing this finance?
Understanding where you're at, and what you need to get out the other side will be critical in establishing a robust lending profile upon which banks can assess.
It begins with the immediate future: how can we minimise cash burn?
Start with a cash flow forecast. Some businesses are fully closed, while others may be operating at half capacity, or even seeing out-of-cycle spikes in revenue
Take a critical look at fixed and variable costs – which costs can be variablised, for example rental deferrals?
Establish your residual working capital requirement
Establish your liquidity position and what additional funding is required.
Today and tomorrow: preparing for re-emergence
Our main priority is supporting you today, doing so in a way that gives your business the best chance of a positive re-emergence. Immediate relief seeks to get you through the next 6 months, and then we refocus our efforts to a more medium-term outlook.
At Judo Bank, we're modeling clients using a V, U and L shaped emergence curve.
V-shaped emergence is looking at businesses who have been logistically challenged by restrictions and shutdowns, but whose demand will almost immediately restore once restrictions begin to ease.
A U-shaped emergence suggests that a sharp decline may be succeeded by a period of stagnation, followed by a steep upward trend once things get moving.
Unfortunately, we must also consider the possibility of a more L-shaped emergence, which may stem from changes in consumer behaviour or household incomes. Activities that remain unsafe for consumers, or luxuries that have been trimmed out of household budgets as a result of personal financial survival may suffer these effects.
Our priority is to set you up to emerge in the strongest viable position. With uncertainty shadowing everything we do, looking at scenario modeling and assessing your business' potential performance in a number of 'new normals' will help us understand business viability in times ahead.
What support is available to SMEs?
Lenders are each working slightly differently to support clients, but financial relief can come in a number of forms:
Repayment relief
Repayment relief on existing loans in the form of converting a P&I into interest only, or providing a repayment holiday with capitalising interest may provide immediate relief in some cases.
Refinancing
By and large, lenders should still be 'open for business' from a refinancing perspective. Facilitating client cost reduction will remain a priority, and refinancing should be considered as a viable solution for those eligible for such a function.
Government guarantee loans
The Australian government's $250,000 loan guarantee scheme was designed to encourage more lending under risk profiles that may previously have been disregarded. The government will guarantee 50% of the loss to the lender in the event of a default and allow more working capital funding to SMEs that need it most.
While all lenders are handling these loans slightly differently, Judo Bank's approach has been focused around impact-minimisation. The Government Loan Guarantee scheme stipulates that the first 6 months must be repayment-free, and that loan terms can be up to 3 years. Some lenders will capitalise those 6 months of interest into the loan amount and spread the repayment amount across the remaining 2.5 years. At Judo, we're focusing on delivering that immediate repayment-free relief in the form of a line of credit that essentially functions as an overdraft. This allows you to only accrue interest on the amount you've got utilised, rather than the full amount. At the end of the 6 month payment-free period, we'll sit down with clients and work out the next steps.
Judo is honing the relative artistic license to mould loans to suit our clients. We're open to payment-free periods of longer than 6 months, and have structures in place to allow for a balloon at the end of the 3 year period, to stack additional term onto the end of loan taken out under the government guarantee scheme. Nobody knows if, when and what a new normal may look like, so being rigid in our lending terms serves nobody. Our clients will remain supported and we will remain as flexible as possible as we navigate the winding road ahead.
The Judo Way
Judo Bank's human-centric banking approach is more necessary than ever before. Rigid systems, advanced algorithms and bureaucracy in the lending system is not what's going to support our SME community to a stable future, so we're going against the curve.
Our focus is on restoring common sense into the lending category, and assessing our clients based on real world context. We'll look at you, your business, your character and your financial situation in the here and now, and work through solutions to get you in the strongest possible position for a viable, successful future.
Judo Bank: today and tomorrow, towards a recovered Australia.