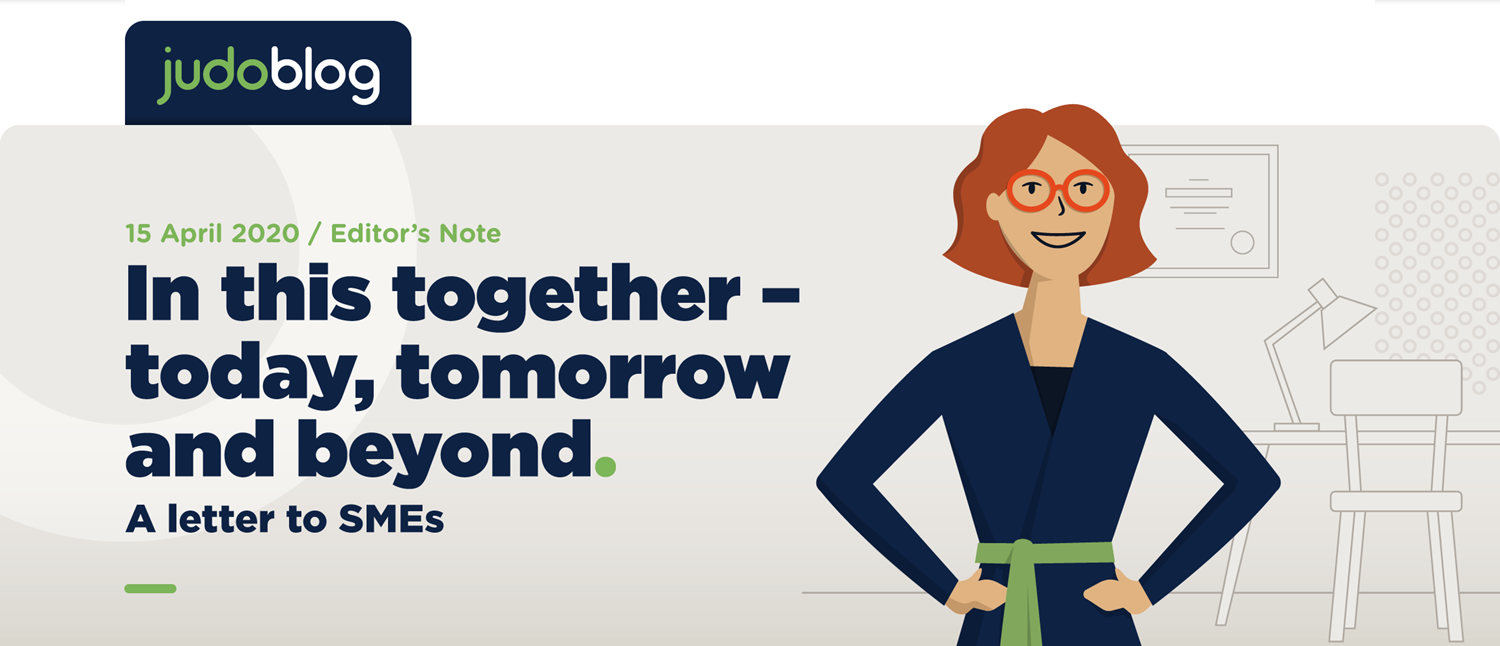 Dearest SMEs,
The COVID-19 is a global storm that's left no person unaffected. In a sea of uncertainty, one thing's for sure: this too shall pass. Australia will see a better tomorrow.
Change is tough. Life is tough. Business is tough.
But it WILL end, and you are anything but alone.
Nobody knows what lies on the other side of this crisis, but we can control our perspective and the action we take today, tomorrow and beyond.
We can hide, be fearful and believe the worst. Or we can focus on rebuilding, repairing and regrowing what we've built up until now. We're here to help every business put up the best fight they can.
What is clear is this; communication is crucial. Communication is necessary. Communication is essential. We must all continue to communicate with our people, our financial institutions, our accountants, lawyers, suppliers, peers, colleagues, families, friends and of course – our customers.
Staying connected
Pick up the phone. Send emails. Post on your social channels. Ask for help. Be the help. Seek solutions, be the solution.
Download the COVID-Safe app and be part of the battle to overcome this, while keeping up to date with a healthy amount of news – as much as you feel you have the emotional capacity to handle. It's not a competition.
Look after you, look after your business
In times like these, looking after you and your business from the inside out is critical to moving forward. Failing to give yourself time to process what's happening will make recovery efforts all the more difficult. Embrace the downtime where possible, and give yourself the best chance of forging on.
Distraction can be purposeful and restorative at times like these. Get out for fresh air, practice gratitude, watch movies, draw and play with your kids, connect, disconnect, embrace online, embrace solitude – whatever you need to heal, do it. Your business will need you on the other side.
Resources that may interest you:
Mindfulness: Smiling Mind App, Mindfully Podcast
News: Australian Financial Review, ABC News, Smart Company
Entertainment: ABC iView, SBS On Demand, Netflix, Foxtel, Stan, Apple TV
Don't be afraid to look for beauty among the chaos. Melbourne's homeless are taking refuge in our cities finest hotels, keeping people in jobs and our most vulnerable off the wet, autumnal streets. Entertainment is being delivered virtually, families are temporarily forgiven the daily commute that until now has robbed them of family breakfast time. Private hospitals are opening their doors to everyday Australians, and even the most robust of policies are relaxing to allow for humanity to prevail.
The impact of Covid-19 has been far reaching and indiscriminate. It has been unfair, brutal, and swift, to say the least. We must remain grateful for our frontline workers, for our community and for our nationwide commitment to getting through this. To those on the frontline, thank you. Without you, we would not have the Australia of tomorrow.
The Judo Jam
Our intention is to provide useful content for you, dear SME, to inspire and inform this new normal. Now is the time to think outside the box, and Judo Bank is right here with you - Today, tomorrow and beyond.
Wash your hands. Don't touch your face. Appreciate the school teachers, make a restaurant booking for July, stay connected to your purpose, remember your why. Call your bank. Talk to your customers.
Your dedicated bank, today, tomorrow and beyond.
Judo