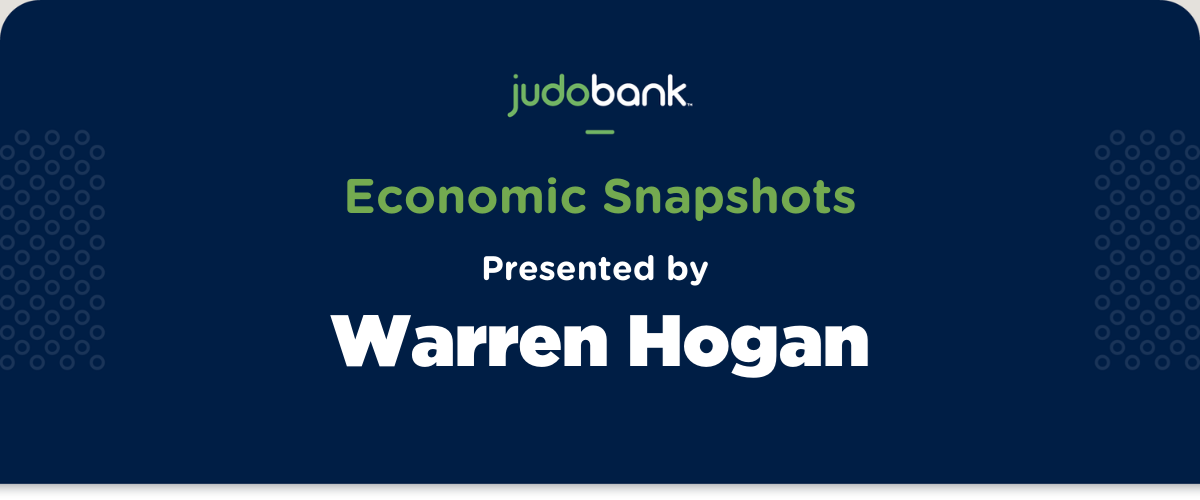 Summary Points
Victoria's lockdown enters week two. The economic impacts, particularly on small businesses operating in the hospitality sector could be substantial in a post JobKeeper world.
The Federal Government has offered support payments to people impacted by extended lockdowns with the State government left to support businesses.
The Federal Disaster Relief Payment amounts to $500 per week for people working more than 20 hours per week – a similar amount to the last phase of JobKeeper. The question is who is eligible and how quickly the money is deployed.
GDP came in at 1.8% in the March quarter, much higher than preliminary estimates from a few weeks ago. GDP is back above pre-COVID levels.
Business and consumer spending, and strong international trade outcomes are driving economic growth in early 2021.
Housing market data last week (for April) was strong. New mortgage demand hit a record of more than $31bn in April while local council building approvals for houses topped 15,000 across Australia for the first time.
US payroll growth came in weaker than expected in May. While the 559k jump in employment in the month was solid, the market was hoping for something closer to 1m. It appears employers are struggling to get people back to work with evidence of wage pressures coming through.
US equity markets performed well despite talk of Fed tapering of asset purchases. The Australian market powered to new record highs on the back of a strong energy sector.
Bond yields fell on the week with the big move happening after the weaker than expected payrolls result on Friday night. The US 10yr Treasury yield is 1.55%.
The Aussie dollar dropped as low as US76.5c mid last week before a big bounce on Friday has the currency right back in the middle of the 2021 trading range at US77.5c.
Quick Economic Update
The COVID Economy 2021: Assessing the Impact of Victoria's Lockdown 4
The last week has highlighted what the COVID operating environment for the Australian economy means in 2021. Masses of government spending, a low cost of capital but periodic operating restrictions and emerging labour shortages.
The Victorian lockdown has entered its second week and the costs to exposed businesses are expected to be substantial, even with recently announced government support packages.
Estimates of the impact on economic activity from the first week of the current Victorian lockdown range from $900m to $1.4bn, the equivalent to the loss of between 10% and 15% of state income in the first week. This is broadly consistent with past experience.
With the removal of most restrictions in regional Victoria and some easing of metropolitan area restrictions in week two, the loss of activity should be lower, somewhere between $700m and $1bn.
Assuming restrictions are substantially eased across the state later this week, this translates into a short sharp recession in Victoria that lasts for 2 weeks and results in about $2bn of lost activity (a 10% drop for the two weeks).
There are other costs after the lockdown is lifted, specifically, activity in some industries takes 4-10 weeks to return to pre-lockdown levels (see chart below for food service retail sales in Victoria over the past two years).
Some lost activity/income will be 'caught up' in the subsequent weeks but pent-up demand is a small proportion of lost activity, particularly in the services sector.
Chart: Monthly Retail Sales of Restaurants, Cafes and Catering in Victoria (Jan-19 to Apr-21, May 2021 estimate)
Last year saw an 80% decline in sales for food service businesses in lockdown and recovery takes 1-3 months
May estimate (green bar) assumes two-week lockdown only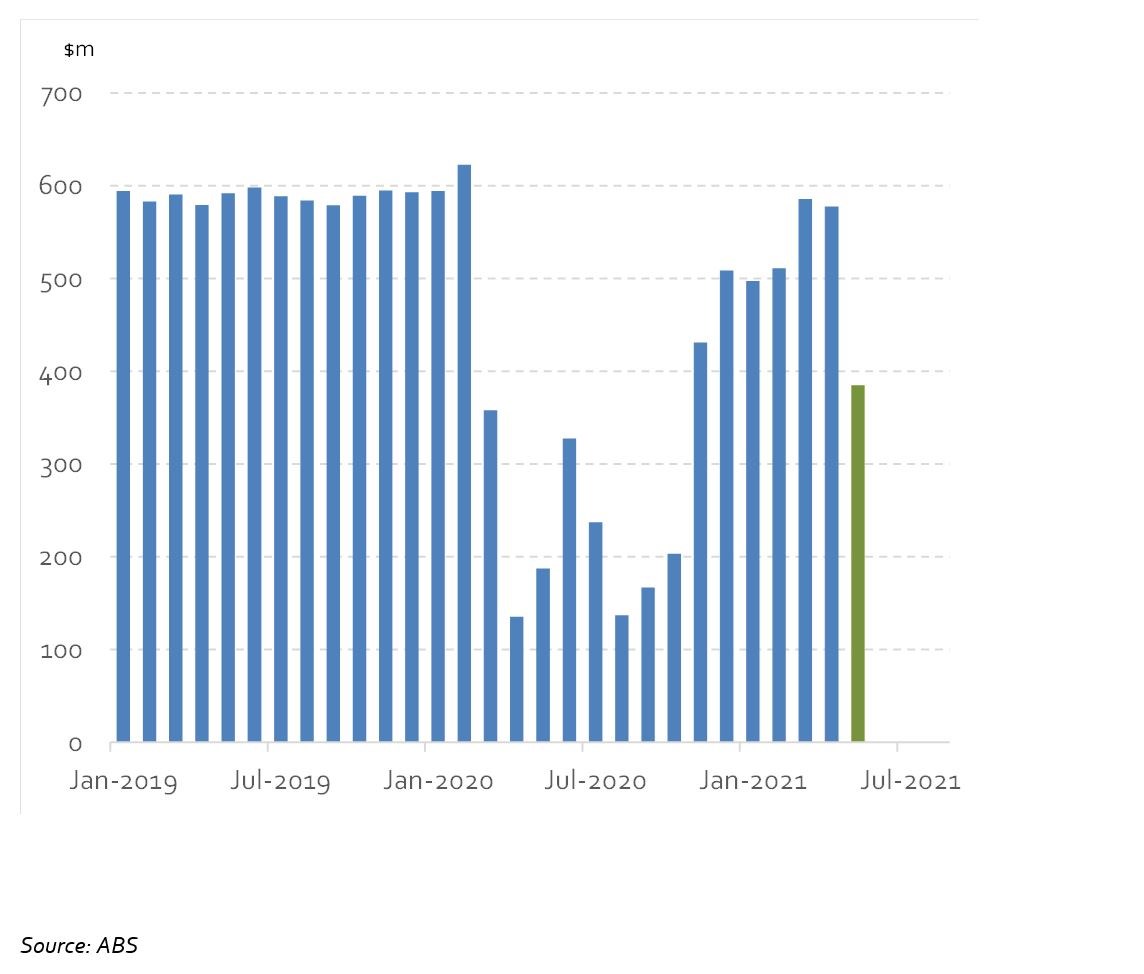 The known unknown in the current lockdown is the absence of JobKeeper.
JobKeeper supported employees who would have otherwise lost their income during lockdown, typically casual workers. It also provided financial support to businesses that had to keep paying wages even as revenues declined (i.e. covered some of the wage costs).
The evidence, far from precise, suggests that most of the benefit of JobKeeper during lockdowns went to businesses (70-80%) and wage support for casuals was about 20-30% of the financial benefit.
This suggests the biggest negative impact in the current lockdown (with no JobKeeper) will be on businesses that retain staff during lockdown but lose income.
Casual employees are estimated by Small Business Australia (SBA) at 500,000 in Victoria or 15% of total employed. It is impossible to know how many are going to be impacted and to what extent. I assume that about half the casuals receive no income and that those casuals are on lower than average wages. On this basis, the lockdown results in a 5% loss of income across the household sector which equates to $240m in lost wages per week.
This will be severe for those impacted and particularly for those with no financial buffers or fallbacks.
The majority of the financial impact from lockdown will be on businesses on the basis that lost wages account for $240m of the estimated $1bn financial impact per week of lockdown.
Past experience shows that SME's operating in exposed industries will see revenue declines of between 40% and 80% during lockdown.
Many businesses will also have costs associated with the lockdown such as the loss of perishable inventory and work done on events that were cancelled.
ABS business count numbers showed 650,000 businesses operating in Victoria in 2020 with tens of thousands in exposed industries. The businesses in the most vulnerable industries include:
20,000 in retail trade.
20,000 in hospitality services.
14,000 in personal and other services.
10,000 in transport services.
3,000 in arts and recreational services.
The Victorian Government support package is worth $250m in week 1. SBA estimates that only 20% of impacted small businesses will be eligible. Furthermore, the $2,500 payments will take 4-6 weeks to land in bank accounts. The assessment from SBA is that the State government package is inadequate.
The Federal Government confirmed on Friday that it will provide a Temporary COVID-19 Disaster Relief Payment to individuals. This will be available to people whose incomes have been lost due to lockdown and who have no other support payments or financial buffers available to them. This support payment will be $500 per week for those working 20 hours or more a week and $325 for those on less than 20 hours a week (and in each case not having liquid assets of more than $10,000).
Taking data from last year's Victorian lockdown indicates that hospitality and recreational services could see a drop of almost $200m of spending per week of lockdown. Food services (restaurants, cafes and catering), which had recovered over 90% of last year's losses prior to this lockdown, will be the hardest hit and account for over $150m of the spending losses per week. The accommodation sector has had such a weak recovery it does not have far to fall. Recreational and cultural services could see spending decline by around half.
Employment losses will be larger than when JobKeeper was in place. Social security support is provided by the Federal Government through JobSeeker.
Hours worked could decline by between 8-10% in week one of the lockdown and a loss of 5-6% in week two.
Business sentiment could be impacted by this lockdown following previous lockdowns, the contrast with how NSW has been managing outbreaks and the recently released State Budget with higher payroll taxes.
The 'flashpoint' is likely to be small business in the hospitality industry that no longer benefit from JobKeeper and bankruptcy protection.
Recent News
GDP maintains strong recovery momentum in early 2021
GDP is up 1.1% over the year. From the pandemic low in Q2 last year, GDP has grown by 8.7% in 9 months. We are now above pre-COVID levels of economic activity and showing all the signs of a private sector-led economic expansion.
The big upside surprise in these numbers was Australia's strong international trading results. Exports are strong while imports are soft. The massive trade surplus is providing a big boost to measured GDP and highlights how important the international economy has been to our economic recovery from COVID-19.
The transition to a private sector-led economic expansion is well underway. The public sector played a central role in maintaining economic activity through the worst of the pandemic last year. This laid the foundation for a strong recovery which is now being driven by private sector spending from both consumers and businesses.
In one line: confirmation that the strong economic recovery continued early in 2021 with the transition to a private sector-led expansion well under way.
Housing data still strong
New residential mortgage approvals rose 3.7% in April with owner occupiers and investor demand for loans strong. Financial institutions wrote over $31bn of new mortgages on April, almost 70% more than a year ago. The demand for mortgages shows no signs of easing up despite reports of a cooling of the market. Investors took down over $8bn of new mortgages in the month, well up on last year's monthly run rate but still below the high levels seen in 2015-17 of around $9-10bn a month.
Building approvals fell 8.6% in April although all of this was due to a 28.6% monthly decline in the volatile apartment segment. Single house approvals remain strong rising above 15,000 in a month for the first time. The purchase and construction of houses remain the underlying driver of the overall residential property market in Australia.
The Week Ahead
After a busy couple of weeks, the flow of economic data slows to a trickle this week.
Globally the financial markets and commentators will be talking Fed tapering and inflation risks.
Here in Australia, the focus will be on Victoria's lockdown.
Related Blogs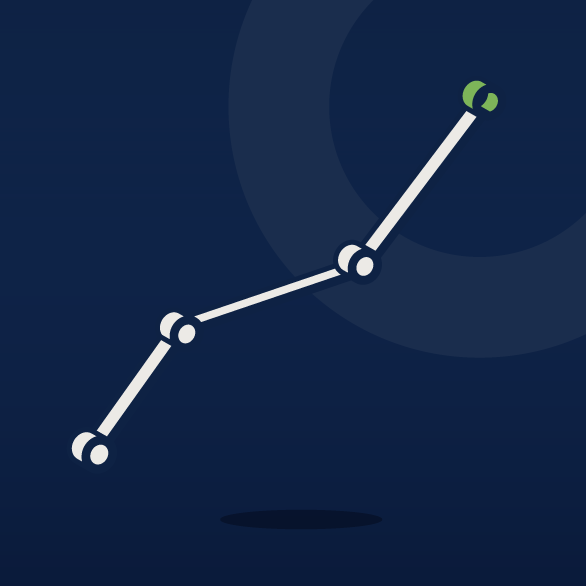 SMEconomics Report 6th Edition
2020 has been a year unlike any other with the impact of the COVID pandemic being felt across the global economy. This edition of the Judo SMEconomics report examines the Australian economic landscape and provides insights into what the recovery looks like for Australian business now and into the future.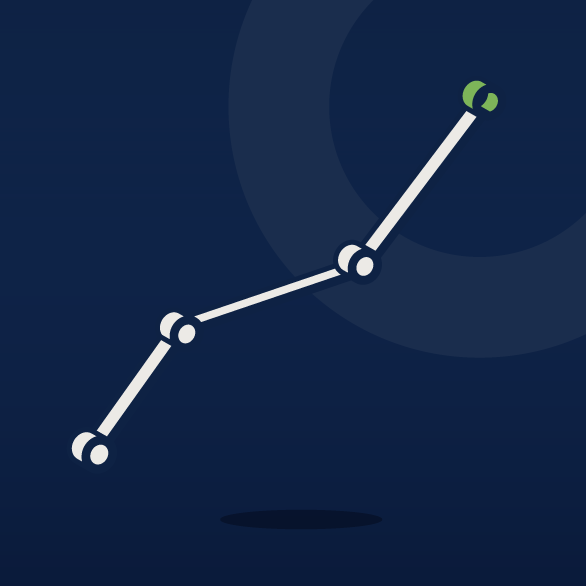 SMEconomics Report 7th Edition
Welcome to the 7th edition of the Judo Bank SMEconomics Report. After what has been a year unlike any other, 2021 is all about economic recovery and the outlook for growth. This edition of the Judo Bank SMEconomics report provides insights into the outlook for the housing market, inflation, population growth impacts on the economy and the end of JobKeeper. Along with the growth outlook for the world's two biggest economies, the US and China and implications for Australian businesses.
Disclaimer
This document has been prepared by Judo Bank Pty Ltd ABN 11 615 995 581 AFSL 501091 and Australian Credit Licence 501091 ("Judo Bank"). Any advice contained in this document has been prepared without taking into account your objectives, financial situation or needs. Before acting on any advice in this document, Judo Bank recommends that you consider whether the advice is appropriate having regard to your objectives, financial situation and needs. In particular, you should seek independent legal, financial, taxation or other professional advice and read the relevant product disclosure documents and consider them prior to making a decision.
So far as laws and regulatory requirements permit, Judo Bank, its related companies, associated entities and any officer, employee, agent, adviser or contractor thereof (the "Judo Bank Group") does not warrant or represent that the information, recommendations, opinions or conclusions contained in this document ("Information") is accurate, reliable, complete or current. The Information is indicative and prepared for information purposes only and does not purport to contain all matters relevant to any particular investment or financial instrument. The Information is not intended to be relied upon and in all cases anyone proposing to use the Information should independently verify and check its accuracy, completeness, reliability and suitability and obtain appropriate professional advice. The Information is not intended to create any legal or fiduciary relationship and nothing contained in this document will be considered personal advice or an invitation to engage in business, a recommendation, guidance, invitation, inducement, proposal, advice or solicitation to provide investment, financial or banking services or an invitation to engage in business or invest, buy, sell or deal in any securities or other financial instruments.
The Information is subject to change without notice, but the Judo Bank Group shall not be under any duty to update or correct it. This document does not make, nor purports to make, any forward-looking statements, forecasts or financial projections. All statements as to future matters are not guaranteed to be accurate and any statements as to past performance do not represent future performance.
Subject to any terms implied by law and which cannot be excluded, the Judo Bank Group shall not be liable for any errors, omissions, defects or misrepresentations in the Information (including by reasons of negligence, negligent misstatement or otherwise) or for any loss or damage (whether direct, indirect or otherwise) suffered by persons who use or rely on the Information. If any law prohibits the exclusion of such liability, the Judo Bank Group limits its liability to the re-supply of the Information, provided that such limitation is permitted by law and is fair and reasonable.
This document is intended only for clients of the Judo Bank Group, and brokers who refer customers to the Judo Bank Group, and may not be reproduced or distributed without the consent of Judo Bank.
The Information is governed by, and is to be construed in accordance with, the laws in force in the State of Victoria, Australia.