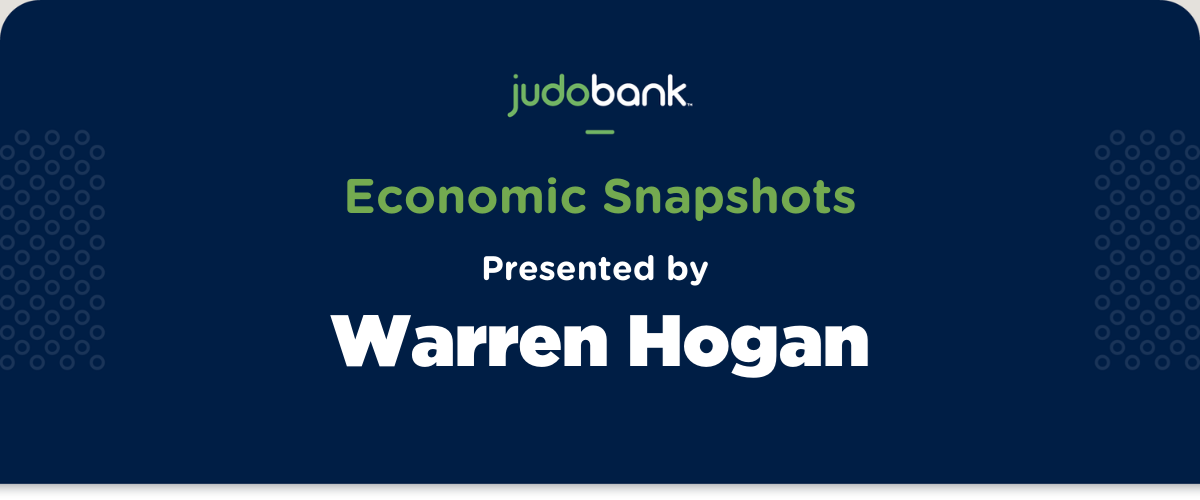 RBA Policy Announcement: Monetary Policy Normalisation Begins……….. Slowly
Bottom Line
Despite the strong recovery from last year's economic downturn and surging labour demand this year, the RBA has not changed their view that wages and inflation will remain undesirably low for a number of years to come.
Yesterday's announcements will do little to change what are highly stimulatory financial conditions in Australia. The 3-year fixed rate may drift a little higher in line with what has happened to 4 and 5-year rates but this will have very little impact on the economy over the next six months.
Details
At the monthly board meeting yesterday, the RBA made some small adjustments to unconventional policy programs that signal the process of monetary policy normalisation has begun. At the very least they are getting ready so that they are positioned to start normalising policy.
These are minor, largely operational changes, and amount to very little tightening of financial conditions.
The changes announced yesterday give the RBA more flexibility to wind back unconventional policies further should economic and financial conditions warrant. The RBA did not change the cash rate and maintains forward guidance that the cash rate will remain at the current historical low level of 0.10% until 2024.
The 3-year yield target of 0.10%, also known as Yield Curve Control (YCC), will be allowed to 'mature', that is, the operational focus of the yield target will remain fixed to the April 2024 Australian Government Bond. That bond is already a 2 year and 9-month maturity. In 9 months, it will be a 2-year bond and hence the RBA will be targeting the 2-year rate. The 0.10% yield level will not change but the time horizon will roll down the yield curve.
The bond purchase (QE) program will be reviewed more regularly and adjusted as circumstances warrant. The size of the QE program will be cut by 20% in September with the quantity of bond purchases falling from the current $5bn a week to $4bn a week. Although much will be made of the RBA 'tapering' purchases, the reality is that this lower rate of bond purchases largely reflects less government bond issuance due to lower state and federal government budget deficits.
When the current $100bn 6 month program finishes in September the RBA will move to a weekly purchase target and will review the terms again in November (after 10 weeks). What the RBA has done with these changes to the QE program is to create more flexibility for themselves so that they can make changes to the program should conditions warrant.
The RBA Governor also mentioned that the Australian Prudential Regulatory Authority (APRA) is considering the various 'macroprudential tools' that it might employ to combat a housing bubble (my words not his!). Although nothing is likely in the short-term, APRA stands ready to put in place temporary regulations on lending standards if evidence emerges of excesses in the mortgage market.
Implications
The adjustments to unconventional policy programs announced yesterday are as much operational guidance for financial markets as they are a material change to financial conditions in the economy. There has been no real tightening of monetary policy with yesterday's announcement and importantly there has been no 'real' signal sent that the RBA intends to move the cash rate anytime soon.
This is a starting point for the winding back of the YCC and QE policies over the next few years, keeping in mind that the RBA has already wrapped up the Term Funding Facility (TFF) for banks.
Monetary policy is still highly stimulatory, and the RBA intends to keep it that way for many years to come. In this respect, nothing has changed. The cash rate will remain at the current historically low level of 0.10% until inflation is 'sustainably' within the RBA's 2-3% target band. The RBA continue to believe that this will not happen until 2024 despite the mounting evidence of a major supply and demand imbalance in labour markets which could put upward pressure on wages and inflation.
Views
Fixed rates have drifted a little higher since the announcement but are unlikely to continue to drift up much further in the short term. While the RBA has 'released' the 3-year rate to market forces, the reality is that QE programs both here and overseas will ensure long-term rates do not rise all that much in the months ahead.
These policy changes are not a signal to go out and fix interest rates. If you did not think fixing your loan exposure was a good idea on Monday, I doubt there is anything in what the RBA has said that would change your mind today. Fixing rates is primarily about two things; having certainty about future interest repayments or taking a view that variable interest rates are going to rise over the years ahead. The RBA continues to signal the variable rate will remain at the current level for 3 years despite developments in the labour market.
The only reason I would be fixing a part of my loan is because I can get a fixed rate that is comparable to the variable rate. I am of the view (like many in the market) that interest rates are going to go up earlier than what the RBA is signalling. But I doubt they will go up by all that much. We will be lucky to see the cash rate rise much above 2% in the next 5 years.
I do not expect to see APRA put in place macroprudential policies this year. The regulator will be targeting excessive (speculative) borrowing activity rather than people borrowing for their own homes. While investors are starting to make a strong comeback into the Australian property market, I do not think APRA will try and get 'ahead of the market'. They will react to persistently strong credit growth driven by the investor segment. While new mortgage demand is growing at an extraordinarily strong clip in 2021, the overall stock of outstanding mortgage credit is only rising by just over 5%. I doubt that the regulators will act until credit growth is closer to a 10% annual rate.
Related Blogs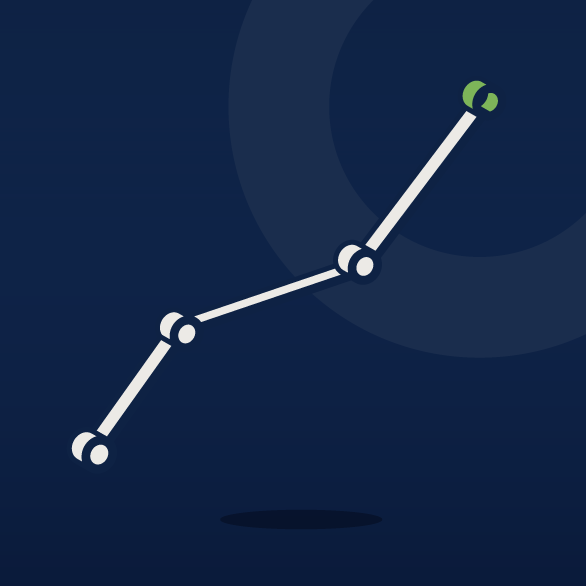 SMEconomics Report 6th Edition
2020 has been a year unlike any other with the impact of the COVID pandemic being felt across the global economy. This edition of the Judo SMEconomics report examines the Australian economic landscape and provides insights into what the recovery looks like for Australian business now and into the future.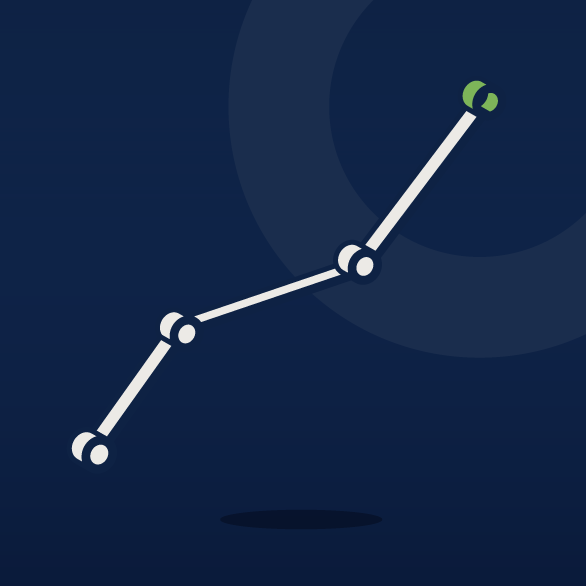 SMEconomics Report 7th Edition
Welcome to the 7th edition of the Judo Bank SMEconomics Report. After what has been a year unlike any other, 2021 is all about economic recovery and the outlook for growth. This edition of the Judo Bank SMEconomics report provides insights into the outlook for the housing market, inflation, population growth impacts on the economy and the end of JobKeeper. Along with the growth outlook for the world's two biggest economies, the US and China and implications for Australian businesses.
Disclaimer
This document has been prepared by Judo Bank Pty Ltd ABN 11 615 995 581 AFSL 501091 and Australian Credit Licence 501091 ("Judo Bank"). Any advice contained in this document has been prepared without taking into account your objectives, financial situation or needs. Before acting on any advice in this document, Judo Bank recommends that you consider whether the advice is appropriate having regard to your objectives, financial situation and needs. In particular, you should seek independent legal, financial, taxation or other professional advice and read the relevant product disclosure documents and consider them prior to making a decision.
So far as laws and regulatory requirements permit, Judo Bank, its related companies, associated entities and any officer, employee, agent, adviser or contractor thereof (the "Judo Bank Group") does not warrant or represent that the information, recommendations, opinions or conclusions contained in this document ("Information") is accurate, reliable, complete or current. The Information is indicative and prepared for information purposes only and does not purport to contain all matters relevant to any particular investment or financial instrument. The Information is not intended to be relied upon and in all cases anyone proposing to use the Information should independently verify and check its accuracy, completeness, reliability and suitability and obtain appropriate professional advice. The Information is not intended to create any legal or fiduciary relationship and nothing contained in this document will be considered personal advice or an invitation to engage in business, a recommendation, guidance, invitation, inducement, proposal, advice or solicitation to provide investment, financial or banking services or an invitation to engage in business or invest, buy, sell or deal in any securities or other financial instruments.
The Information is subject to change without notice, but the Judo Bank Group shall not be under any duty to update or correct it. This document does not make, nor purports to make, any forward-looking statements, forecasts or financial projections. All statements as to future matters are not guaranteed to be accurate and any statements as to past performance do not represent future performance.
Subject to any terms implied by law and which cannot be excluded, the Judo Bank Group shall not be liable for any errors, omissions, defects or misrepresentations in the Information (including by reasons of negligence, negligent misstatement or otherwise) or for any loss or damage (whether direct, indirect or otherwise) suffered by persons who use or rely on the Information. If any law prohibits the exclusion of such liability, the Judo Bank Group limits its liability to the re-supply of the Information, provided that such limitation is permitted by law and is fair and reasonable.
This document is intended only for clients of the Judo Bank Group, and brokers who refer customers to the Judo Bank Group, and may not be reproduced or distributed without the consent of Judo Bank.
The Information is governed by, and is to be construed in accordance with, the laws in force in the State of Victoria, Australia.