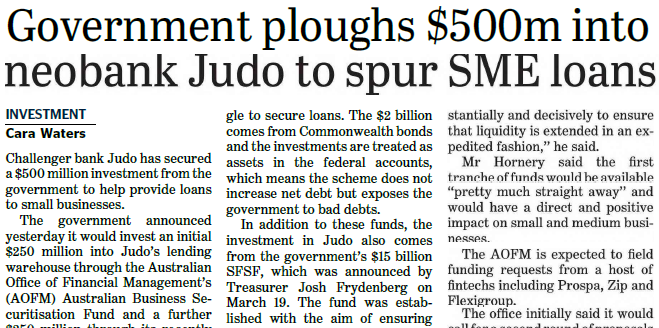 Government ploughs $500m into neobank Judo to spur SME loans
Challenger bank Judo has secured a $500 million investment from the government to help provide loans to small businesses.
The government announced yesterday it would invest an initial $250 million into Judo's lending warehouse through the Australian Office of Financial Management's (AOFM) Australian Business Securitisation Fund and a further $250 million through its recently announced Structured Finance Support Fund (SFSF).
Judo co-founder and co-chief executive David Hornery said the $500 million investment came at a crucial time for small businesses around Australia, many of which were battling for survival.
''It is really about underpinning our capacity to provide funding to SMEs at a time when it has never been more important,'' he said. ''These two entities are coming together to provide a substantial and valuable injection to the SME community.''
The investment from the AOFM makes Judo the first recipient of capital from the government's $2 billion small and medium enterprise funding scheme that was unveiled in November 2018.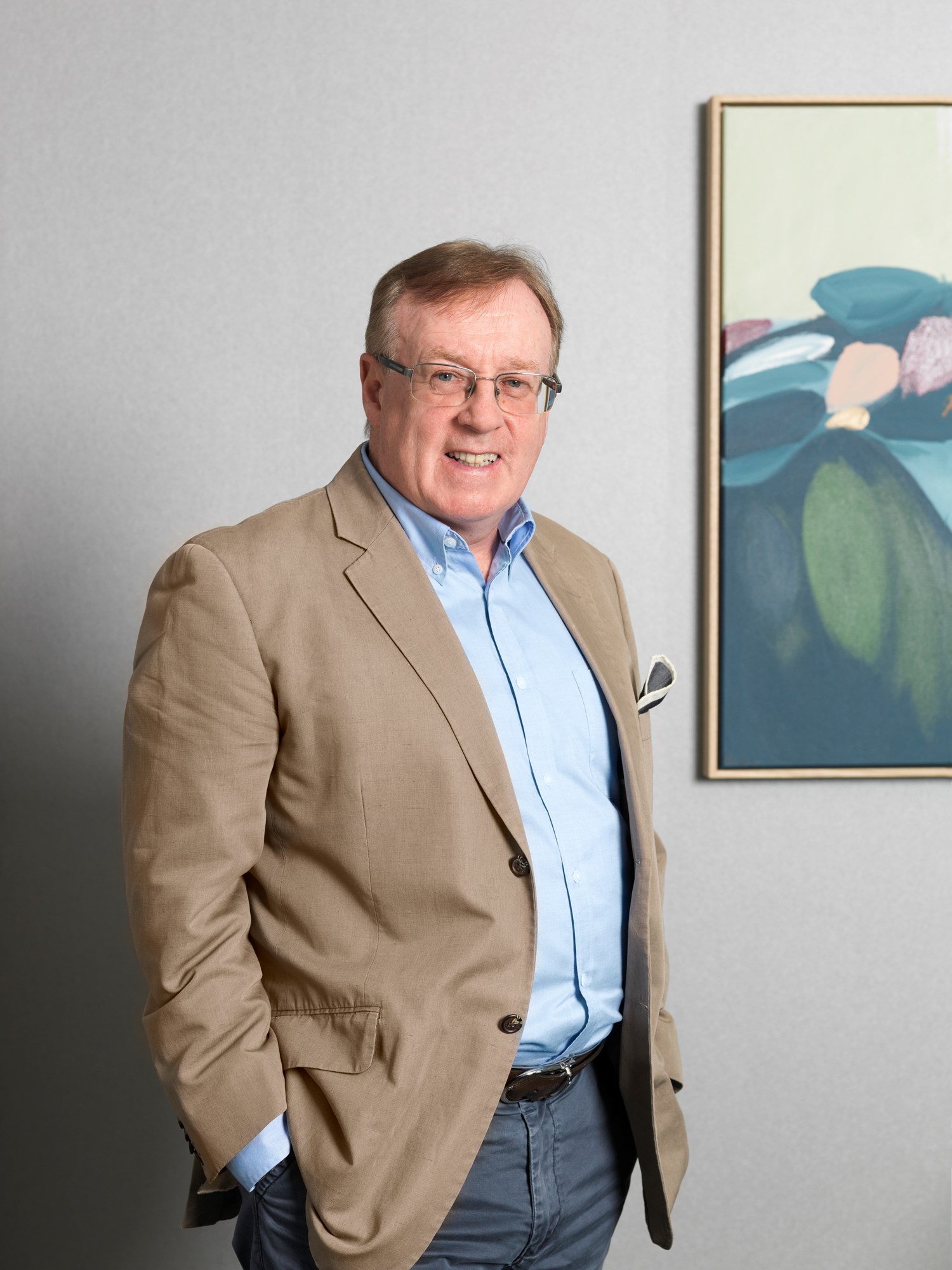 Judo nabs $500m from government to boost SME lending
Upstart business lender Judo Bank has scored a $500m injection from the government to boost its ability to lend to small and medium enterprise, as a range of non-banks and fintech groups eye off new funds set up to shore up family businesses amid the COVID-19 crisis.
The Australian Office of Financial Management on Thursday said it had awarded Judo with $250m, marking the first injection from Treasurer Josh Frydenberg's Australian Business Securitisation Fund, which was announced ahead of last year's election.
Judo, which was founded by former National Australia Bank duo David Hornery and Joseph Healy, will also receive a further $250m tipped into its warehouse facility under the government's recently launched $15bn Structured Finance Support Fund, set up last month to keep securitisation markets functioning amid the fallout from the coronavirus credit market crunch.
the transaction.
For media enquiries please contact:
William Roberts at Cannings on
M 0431318893
E wroberts@cannings.net.au