Verify your identity through Internet Banking before the current Term Deposit rolls over
Step 1
Log in to your Internet Banking.

Step 2
On the left-hand side menu, click the Upload document option and please ensure you   have copies of your identification saved so they can be uploaded.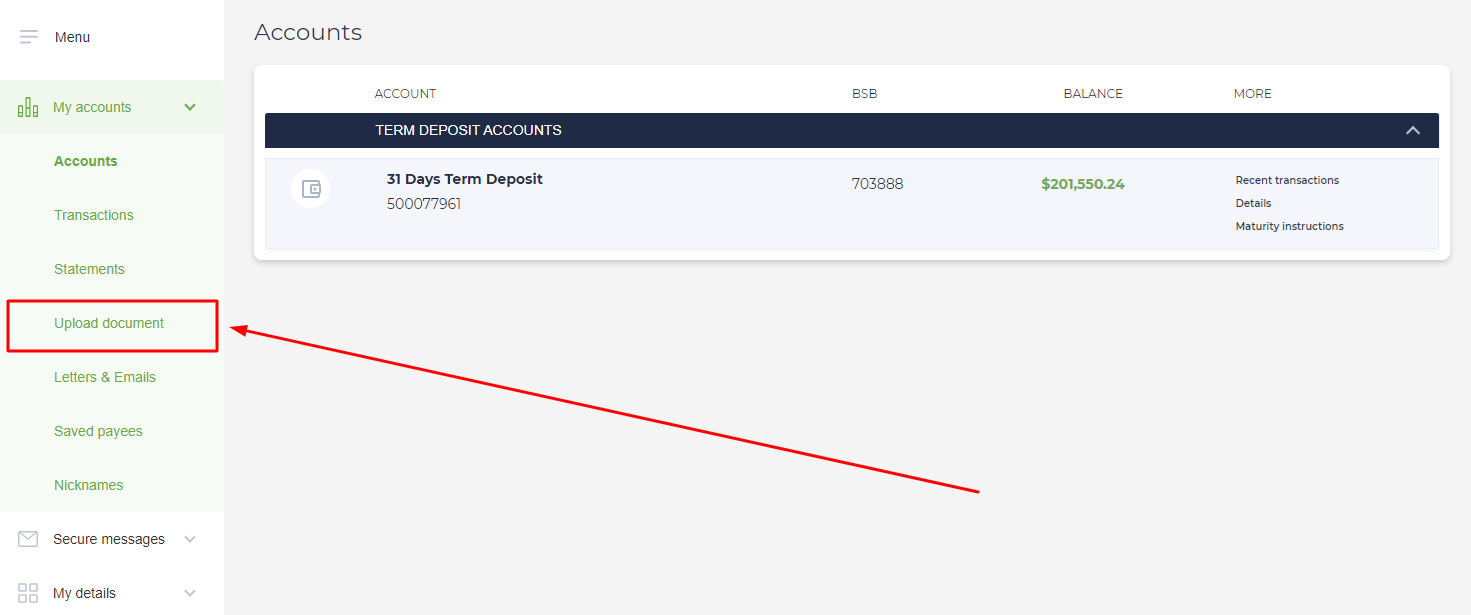 Step 3
In the Upload document screen, select the document type from the drop-down box. This drop-down box will show four options you will be able to select from:
your current Australian driver's license,
your current Australian Passport,
your current Medicare card, and
Other
Please keep in mind that you are required to provide us with at least two of the above-mentioned Australian identification documents. Please only use the Other dropdown option if one of Judo's customer support representatives has requested you to provide us with further evidence of identification.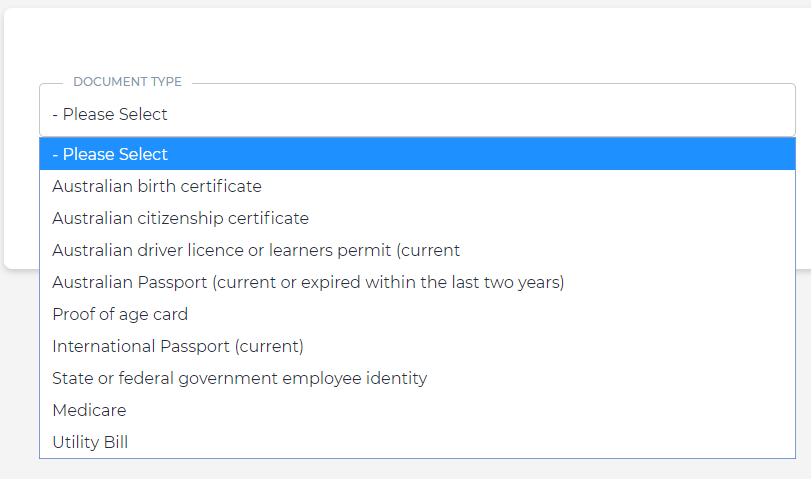 Step 4
Next, click on the Choose File green button to choose the respective document to be uploaded.

Step 5
Once you have chosen and attached your file, simply hit the Upload button. Judo Bank will review the documents you have provided us with and contact you within two weeks to inform you on whether your identity has been satisfactorily approved or whether further evidence of identification is required. In the rare occasion, where you need to provide us with more information, the Judo customer representative will guide you through the process.
Please note, you will be required to verify your identity before you can withdraw any funds from your deposit.